Aligning hospital staff to the brand promise
Helping clinical, administrative and operations personnel understand their role
The hospital staff is on the front line of healthcare delivery, interacting with customers and influencing the patient experience with everything they do. Each group has its own concerns and responsibilities: the clinical staff (nurses, physician assistants, medical technologists) caring for patients; administrators running the business of healthcare; and facilities personnel creating a warm, welcoming environment.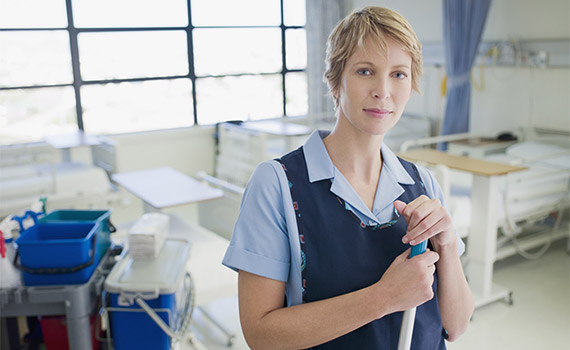 They all have important jobs to do and supervisors to answer to. They don't appreciate distractions, interruptions or inconsiderate visitors wandering around their work environment. Yet hospital employees are too often overlooked as participants in the hospital marketing strategy. The way to get them involved and to become participants is to communicate with them and treat them with respect.
Why marketing needs the staff
The staff is an important audience for hospital marketing communications. Because they have daily contact with patients, they have to live the brand and understand how their behavior contributes to delivering positive patient experiences.
Of course, it helps to have an insider along any time the marketing team decides to exploit the hospital environment for marketing purposes. The floor staff makes a great ally when shooting video or implementing owned media within the hospital. Unit managers can recommend the best locations and timing for activities, and can recruit staff members to participate in marketing activities if needed. Nurses know the medical ins-and-outs, and can help protect patient privacy and safety. Housekeeping and facilities personnel can control the physical environment by cleaning up messes, moving equipment or turning off distracting lights and ventilation systems. The key is to get clearance and make arrangements in advance before taking over a hospital ward.
To learn how to gain the support of the staff, download the white paper: