Tools & standards to sustain your brand
Our process for brand building & positioning
If you've followed our healthcare branding process, you may be the proud owner of a unique, differentiating competitive position and an honest, engaging brand promise. So now what? You need to protect what you've worked so hard to create. Here are some of the tools and roles we rely on to police healthcare brands and protect the equity we've built.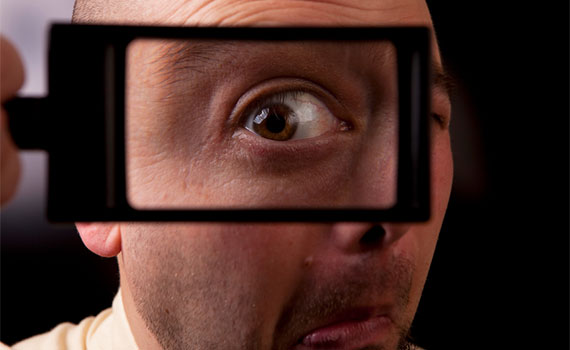 Tools for sustaining hospital brands:
Healthy Brand Board™: Created during the prescription phase, the Healthy Brand Board™ displays images, graphics and words to communicate the identified brand position, personality and visual identity. It's an objective point of reference to help you make important decisions.
Brand Guidelines: Also known as graphic standards or brand standards, this document is an instruction manual for creating communications that are aligned with the strategic position and identity. It provides specifics for layouts, fonts, colors, artwork, even the proper tone for strategic managers, creative directors, designers and writers. The guidelines help keep the look and tone of communications consistent, so every communication comes from a single voice – recognized, trusted and true – no matter who creates a piece.
Brand Toolkit: Like a craftsman's tool box, the brand toolkit contains resources for marketers and designers: electronic art files, logo graphics, photographs, stationery, ad formats, signage or almost any visual elements that have been created in support of the brand identity. Delivered on a file sharing site, along with the brand guidelines, these files help designers execute the identity consistently, and save time by eliminating the need to recreate graphic elements of the brand.
Brand Czar: A person or team assigned as the keeper of the brand vision, the overseer of all brand communications and identity executions. Depending on the organization, this may be a full-time position, an informal role assumed by someone close to the branding process, or outsourced to an independent contractor (your agency, for instance). But be careful; a hired brand czar must understand what a brand can and can't do, place the brand's interests above their own, collaborate with internal staff and vendors and be willing to take unpopular, yet strategically appropriate positions when policing the brand.
With systems in place to keep your brand on track, you may be set 
for decades without a significant rebranding or repositioning. Changing market conditions can make it tempting to shift brand strategy, but if your position is sound, you should be prepared to weather the storm. Stay true to your brand promise, keep an eye on your market share and, with luck, your brand could hold its competitive position for a long time to come.
To learn more, download the white paper, The How-To Guide for Brand Building, or read these other posts in this series:
Understanding the value of a clearly defined healthcare brand
22 Questions to map your brand universe
Writing a successful brand positioning statement 
Defining your brand's creative direction with a Healthy Brand Board™
Gaining consensus from all key decision makers