Arnot Health
A women's campaign without the possessive

How did a small, regional healthcare system differentiate its women's care services from larger, urban competitors? It dropped the possessive. Arnot Health knew the way to promote better care was to acknowledge the target audience for what they were—experts on the topic.

Read more about this project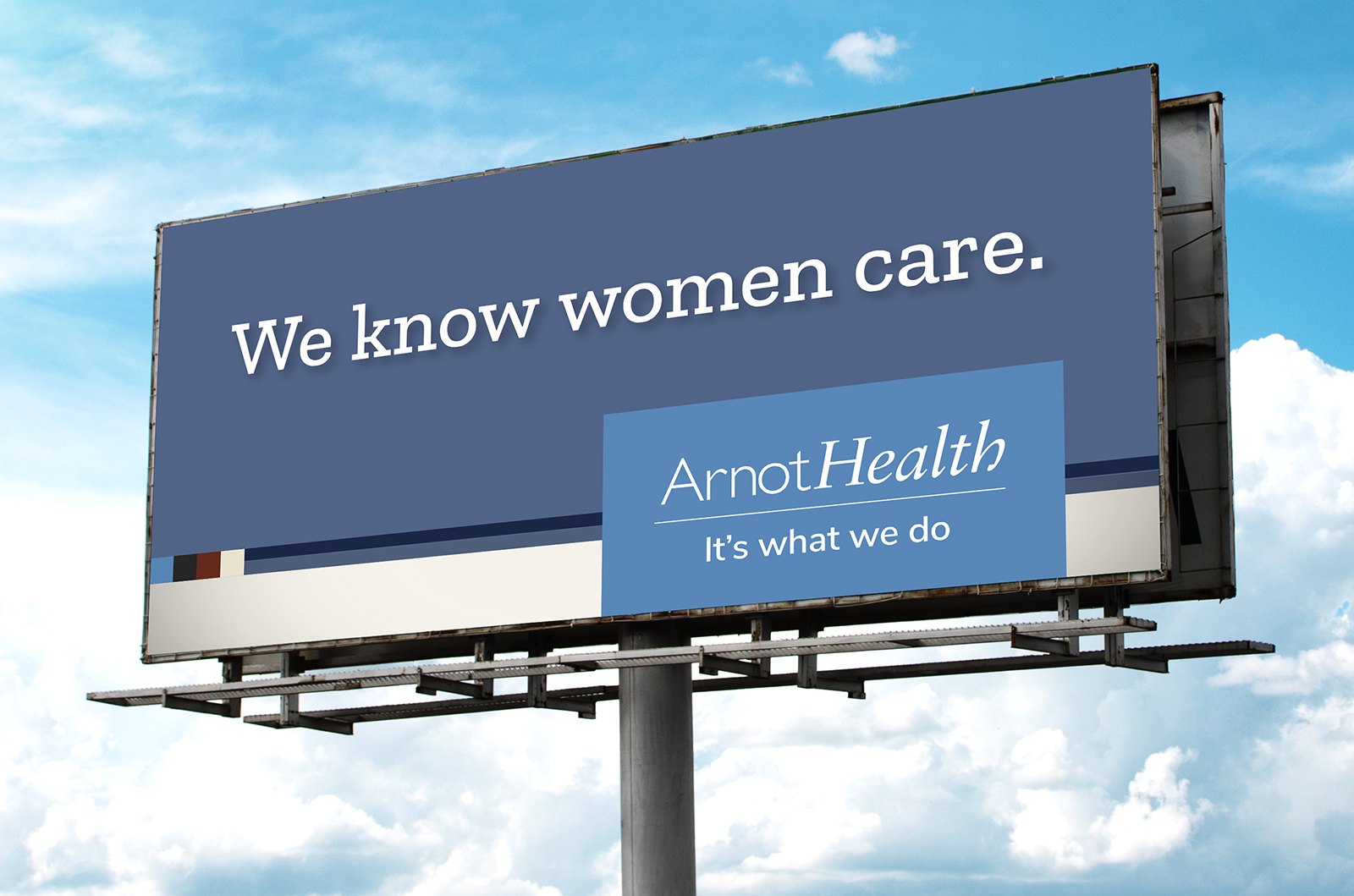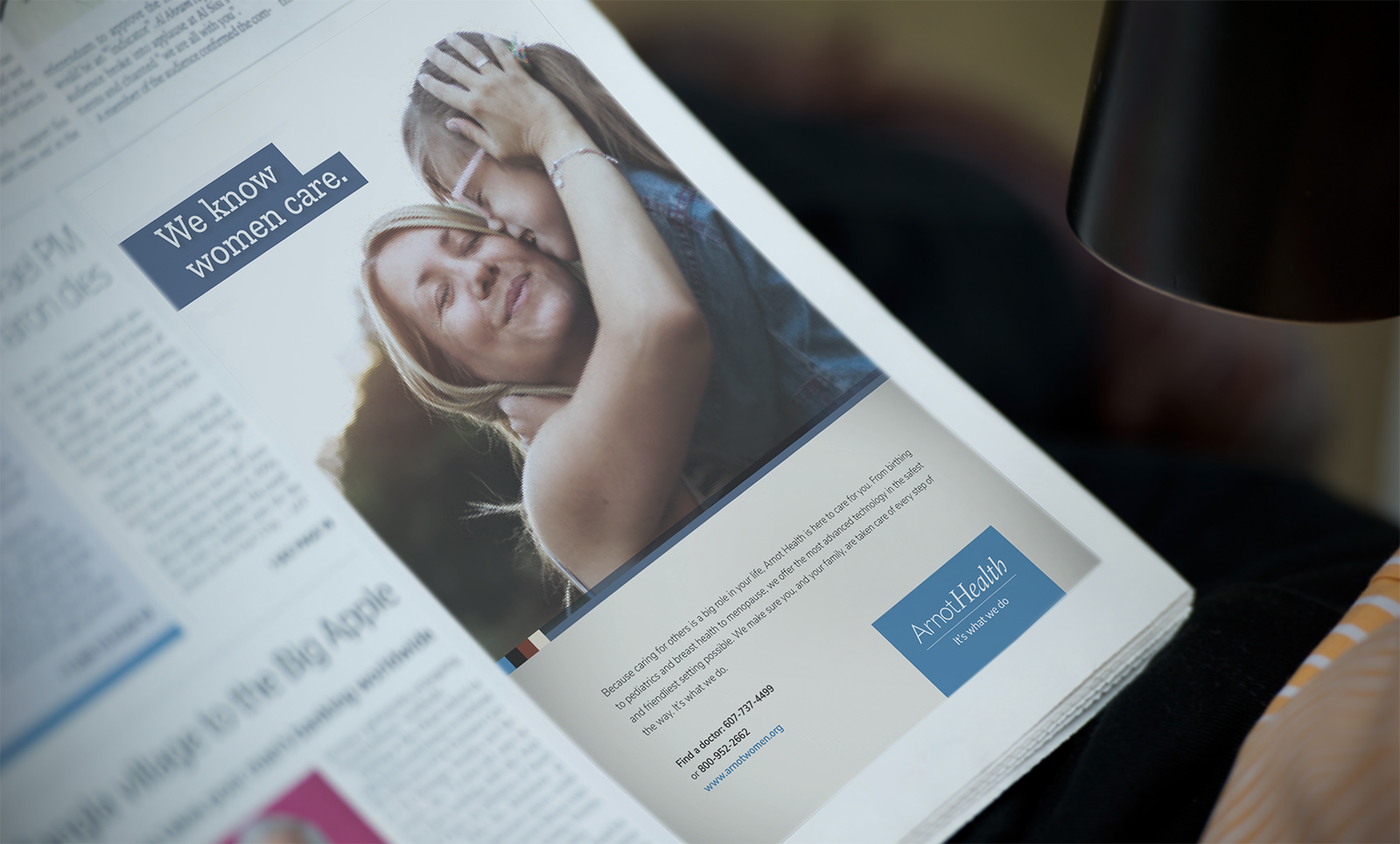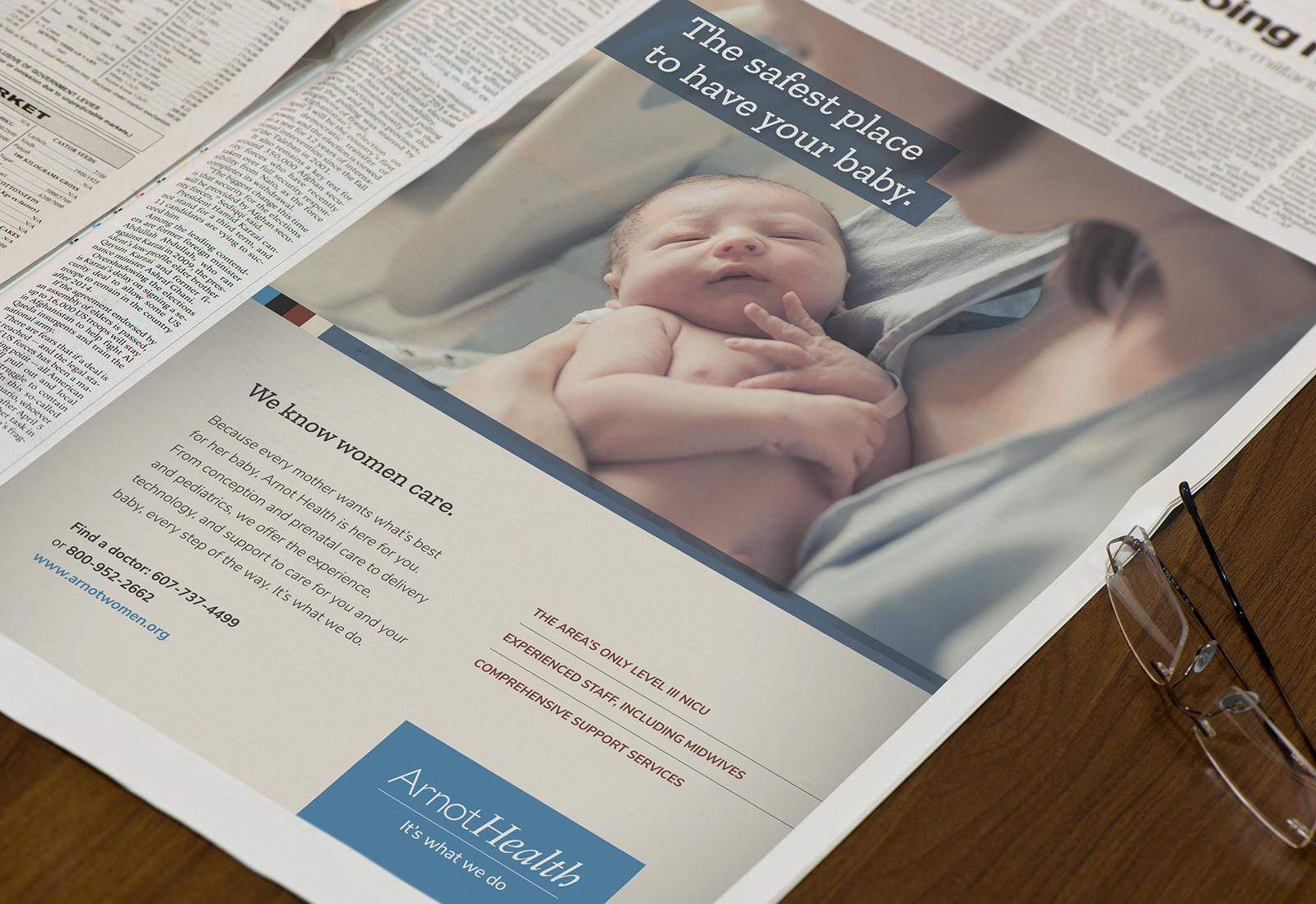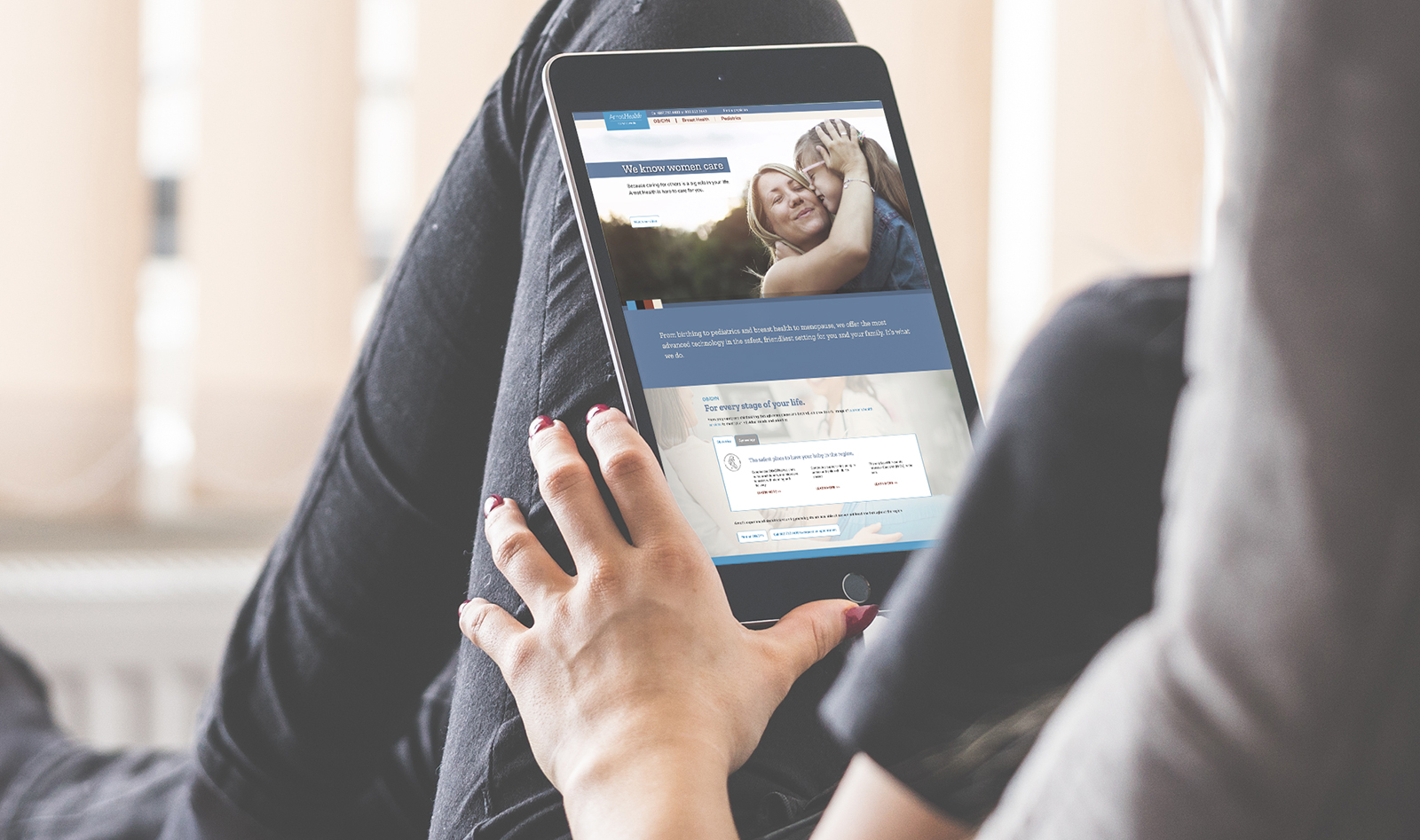 Services that span a lifetime
When Arnot Health came to us to promote its women's care services, we knew the system had two distinct advantages: first, Arnot is the epitome of "neighbors caring for neighbors." A cornerstone of the community for over 115 years, Arnot's recent brand launch was a much-needed reminder of the system's sense of pride in and optimism for the region. And while some residents looked to "big city medicine" as a safer, more sophisticated route for care, Arnot had a second advantage: safety. Regarded as the region's "safest place to have a baby,"Arnot offers expecting mothers a number of advantages, including the area's only Level III NICU.
With familiarity and safety as the foundation of the campaign, we then faced the challenge of connecting with its broad target audience—women in every stage of life. We needed to develop an overarching campaign message that would resonate with women of all ages and promote a wide span of services. We also wanted to align that message with the theme of the system's new brand campaign, "unsung heroes."
Caring for you, so you can care for others
"We know women care" did both. By simply dropping the apostrophe 's' from an otherwise expected message, Arnot deemed women as the unsung heroes of its campaign. By acknowledging a woman's commitment to doing "what it takes" to fill her many life roles, Arnot began a dialogue about health care—a welcomed departure from the typical one-way, provider-patient monologue.
Ready to chat?