Heywood Healthcare
The rural communities of central Massachusetts and southern New Hampshire are working class, sometimes impoverished and, in Heywood's case, unaware of the level of healthcare available to them in their area. Heywood Healthcare set out to educate and bring those communities closer. An independent, community-owned healthcare system comprising several practices, hospitals and urgent care facilities in the area, Heywood wanted to send a strong, simple message: We are here for you.  
Read more about this project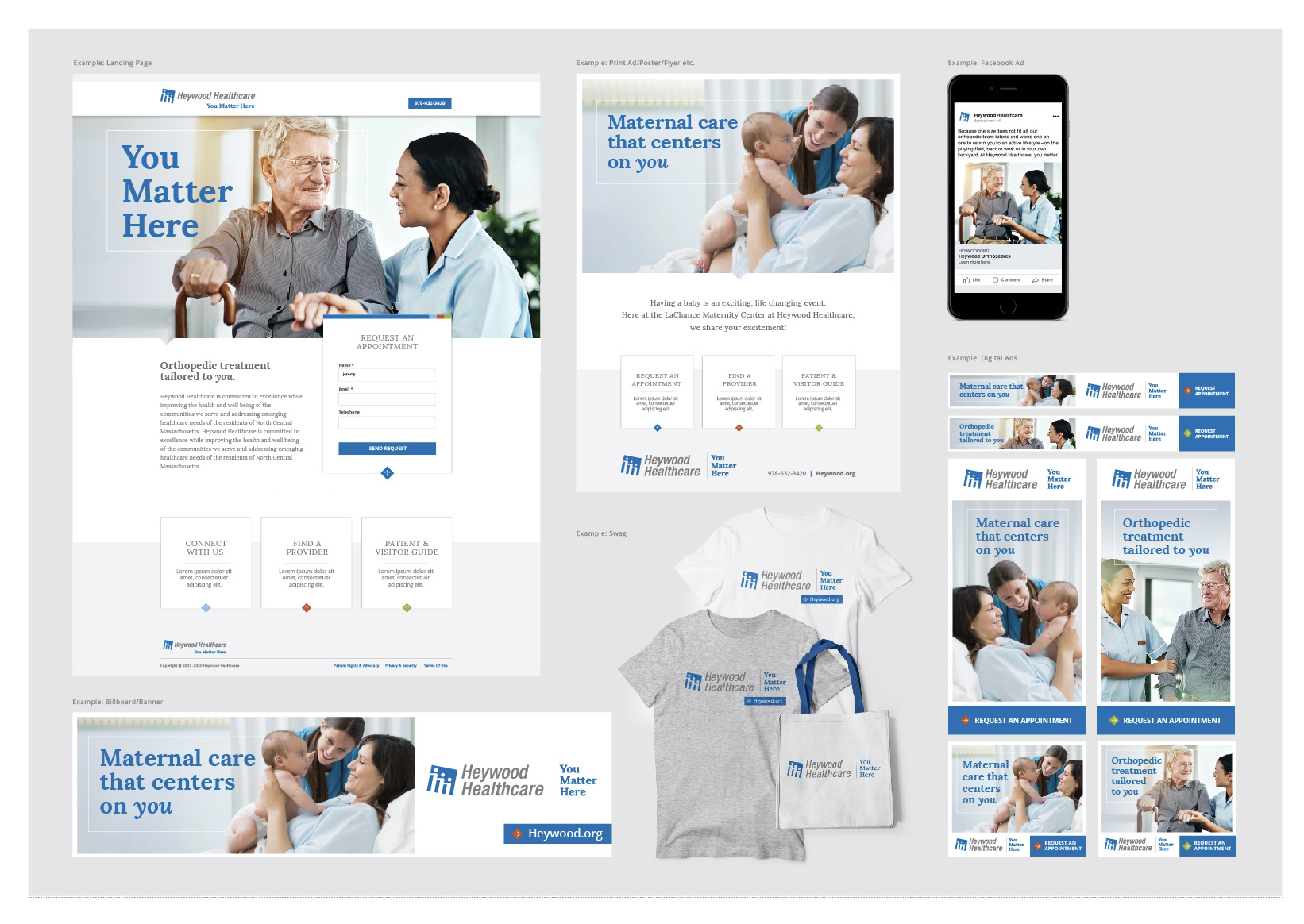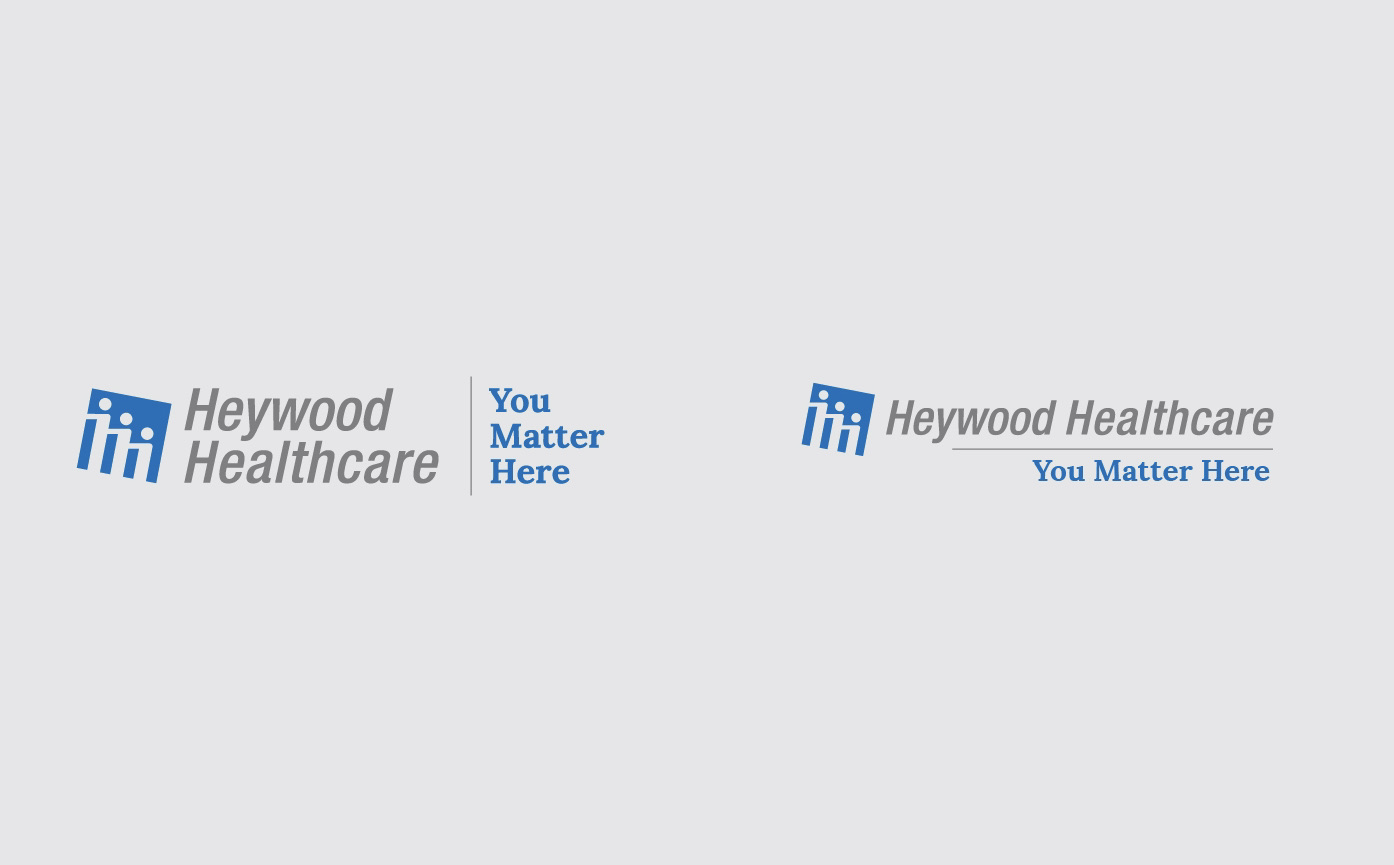 Heywood Healthcare knew it was time for a change.
After surveying patients, doctors and the community, they found that their relationship with the people they serve had eroded. Patients were uninformed about what Heywood can offer them, skeptical about the quality of care, and drawn to Heywood's bigger, flashier competition.
They needed a rebrand.
As a system comprising seven medical facilities and dozens of specialties, the hospital wanted to inform the community that they were present, available, and offering award-winning care. They wanted to reinforce their mission with patients: "To be our communities' trusted choice for exceptional patient-centered care."
Our strategy was to position Heywood as the hospital whose focus is on the individual. Patients arriving at Heywood Healthcare would find warm, attentive care that centers their bodies, their needs, even their fears. They would find people just like them not just in our waiting rooms and offices, but on billboards, Instagram ads, and on the website. We kept it simple, but emotional.
You matter here.
We used imagery that conveyed a sense of vulnerability and strength. The Central Massachusetts and Southern New Hampshire communities would see themselves reflected in this campaign so that they would know they were safe at Heywood, and that they are a priority. When Heywood says "You matter here," their patients know that Heywood will take care of them – no matter who they are, what they look like, or where they come from.
Ready to chat?