Frederick Health
When Frederick Regional Health System first came to us, they recognized they had a serious brand problem. It was the result of ongoing acquisitions and growth, combined with a rebranding from nine years earlier that lacked a formal brand architecture.
Over the years, they became known by several different brand names and derivatives: FRHS, FMH, Frederick Memorial Hospital, Frederick Hospital, Monocacy Health Partners and others. They had successfully built a great network of services, but due to brand confusion, the community didn't realize that they were all the same organization. Even the employees didn't understand the full extent of services they offer. At just an hour drive away from Metro DC and Baltimore, home to well-known academic medical centers and brands, such as Johns Hopkins, it was easier for people to seek care outside the community.
Our healthcare system had a brand identity problem. The team at Smith & Jones stood by us through a long process and helped us bring the Board of Directors and Senior Leadership team along for the journey.
Read more about this project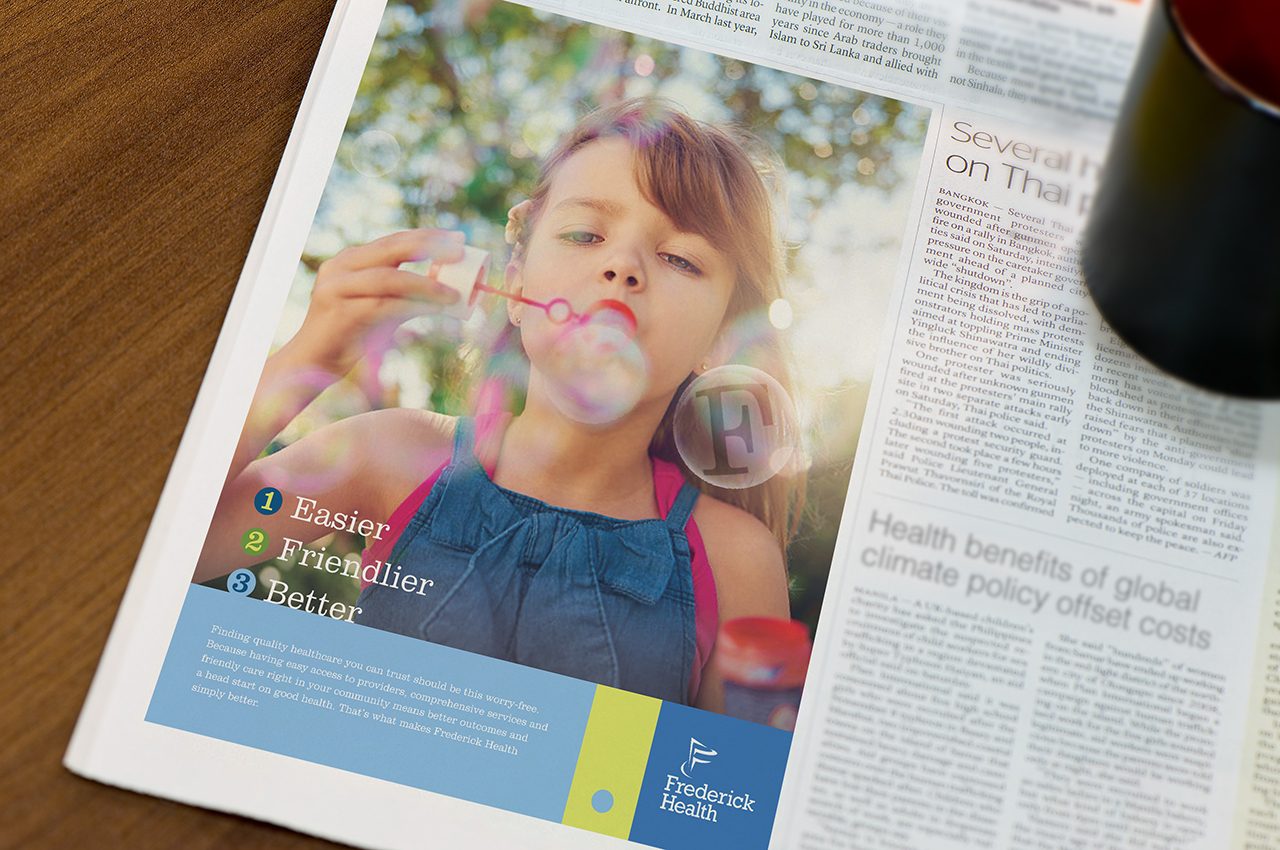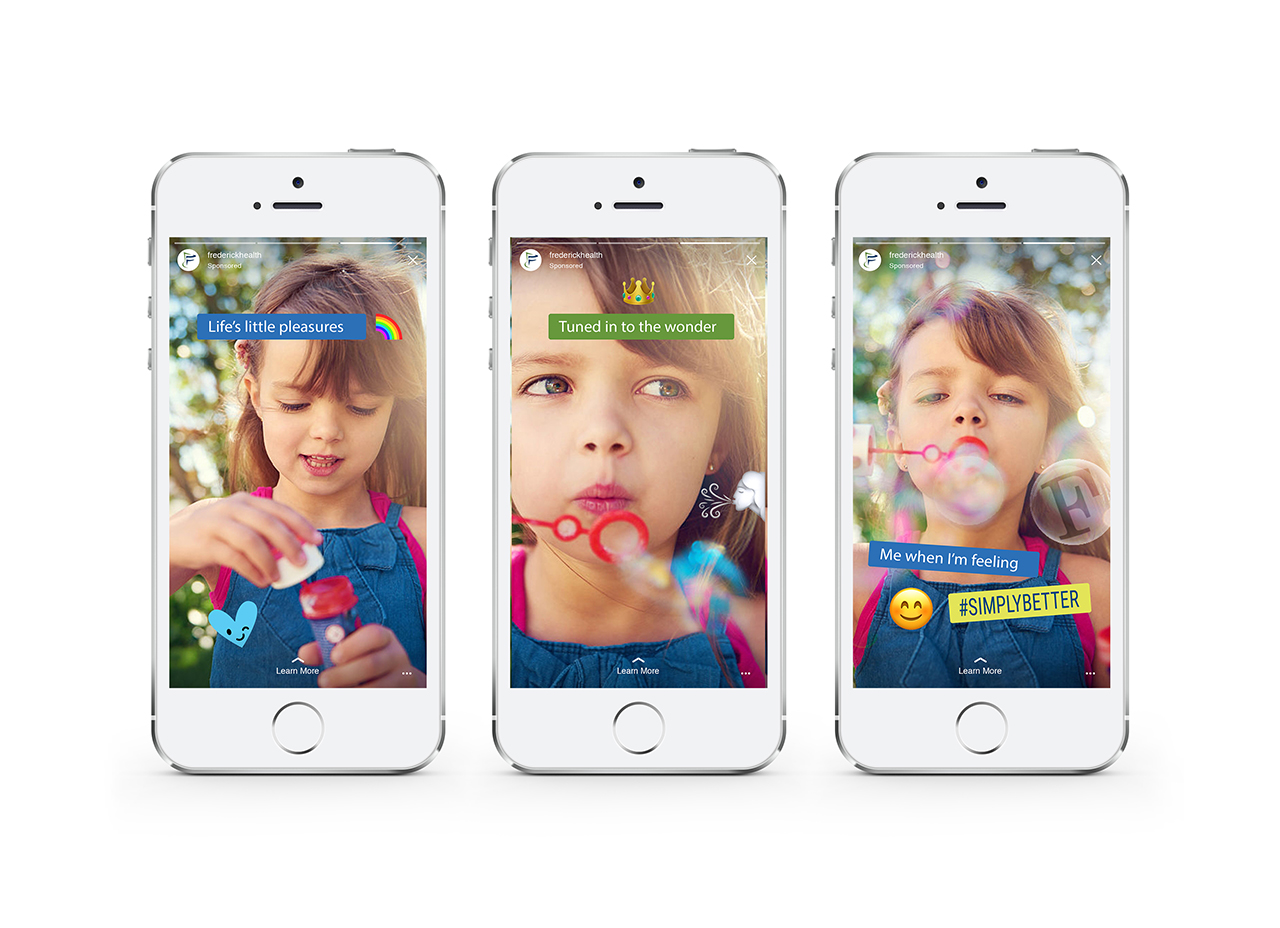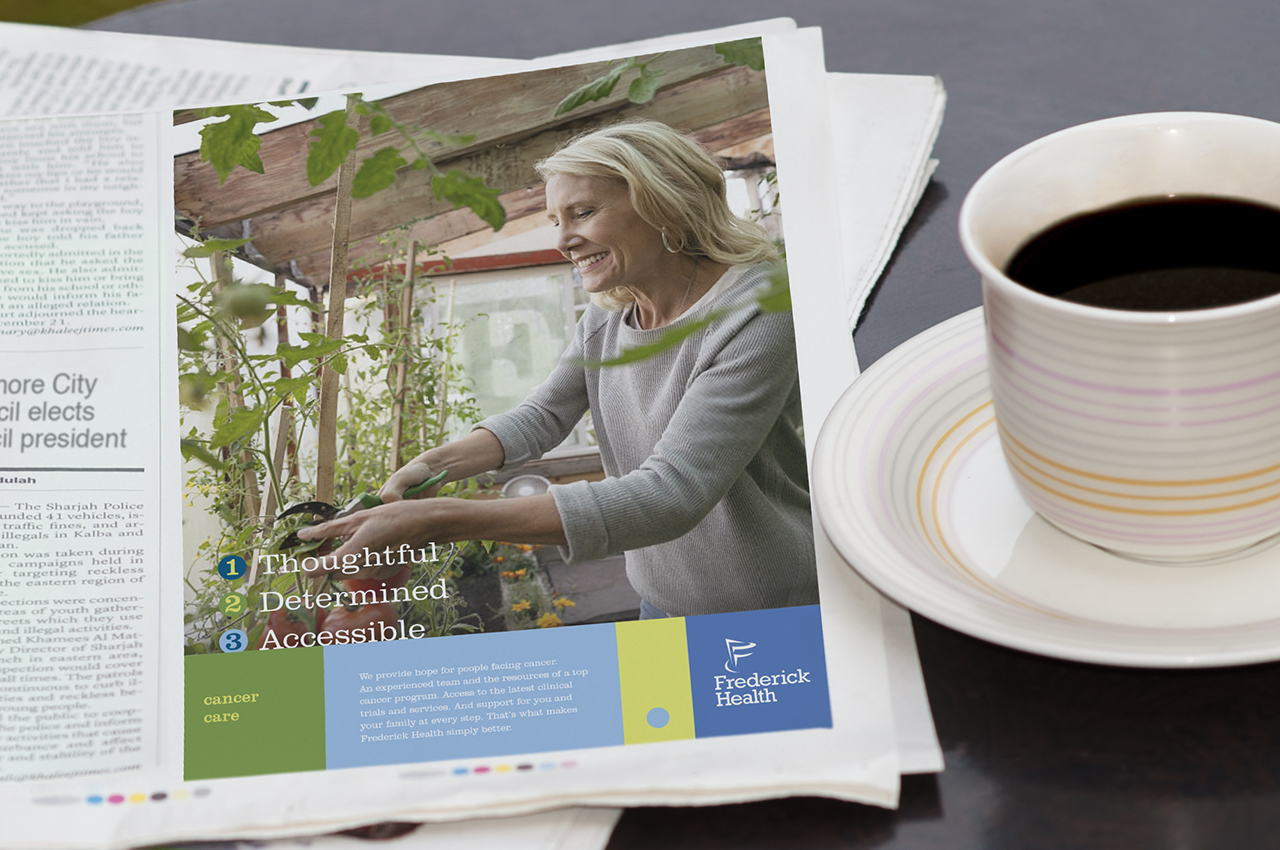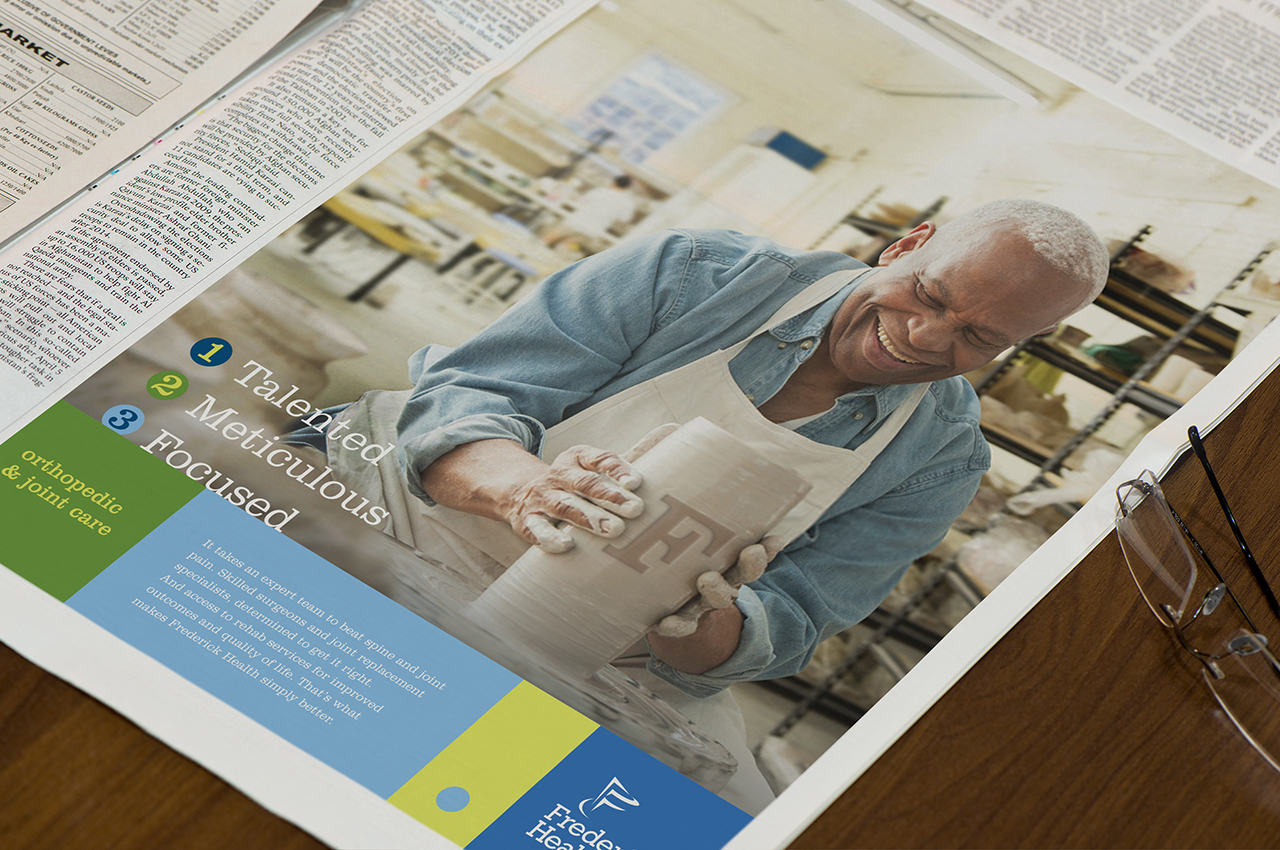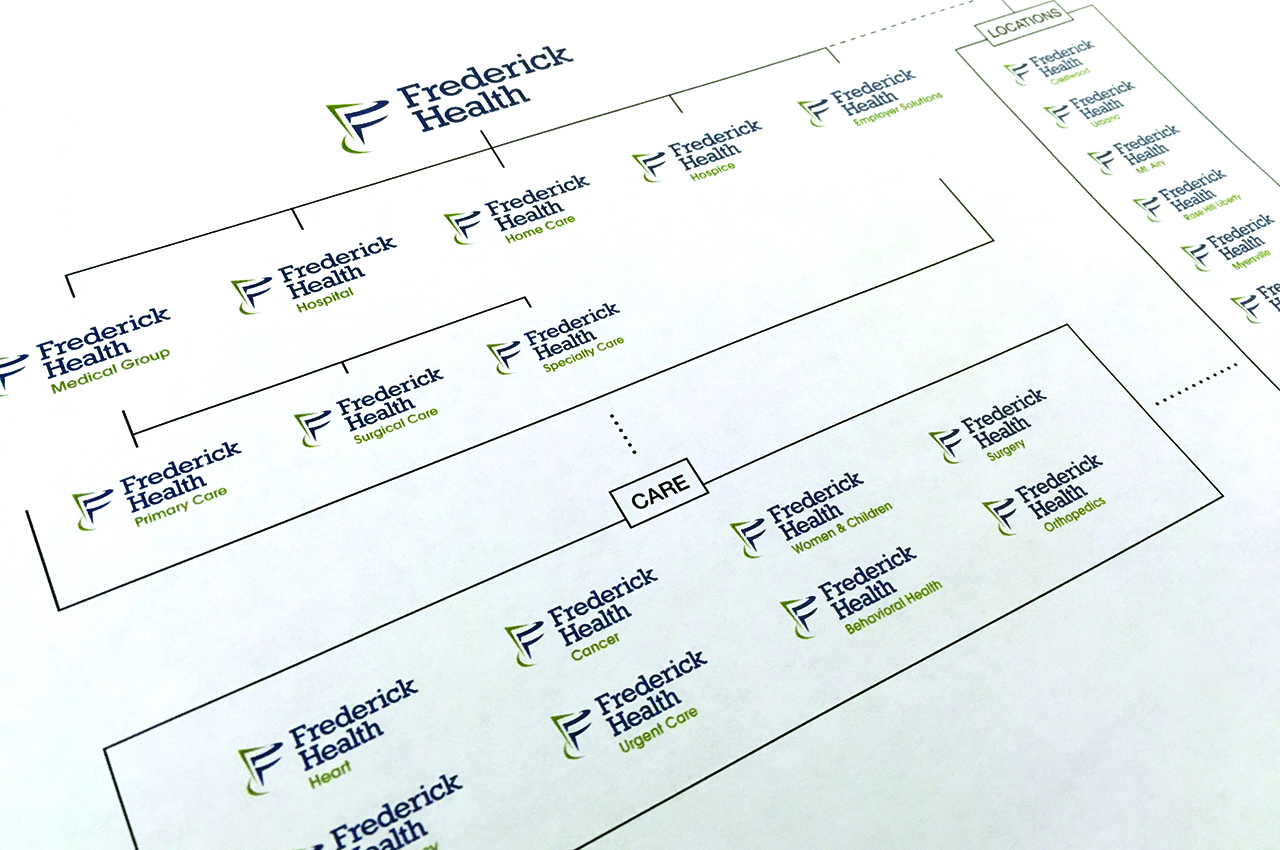 Making the complex simple
Navigating healthcare is already complicated. The complexity of Frederick's brand was just another barrier for patients looking for care.
To solve this, we recommended a master brand architecture with the brand name Frederick Health across all specialties and locations. The employees could finally be united under one single name and brand promise. Because simplicity is something patients value in healthcare, and because the community already had a high level of trust in Frederick Health's services, this brought us to our positioning: "Simpler healthcare you can trust."
Easier, friendlier, better
The campaign message, simply better, aligns with Frederick Health's new brand position. Using their existing brand identity, we simplified the look and messaging to reflect the brand promise.
Ready to chat?