White Plains Hospital
White Plains Hospital recently underwent a rebrand to improve reputation and stem outmigration. Although the branding campaign helped align staff internally and spread awareness externally, it did little to impact its reputation. To help White Plains Hospital stand out from competitors, we humanized the brand by telling stories about what truly makes the brand exceptional, every day.

Read more about this project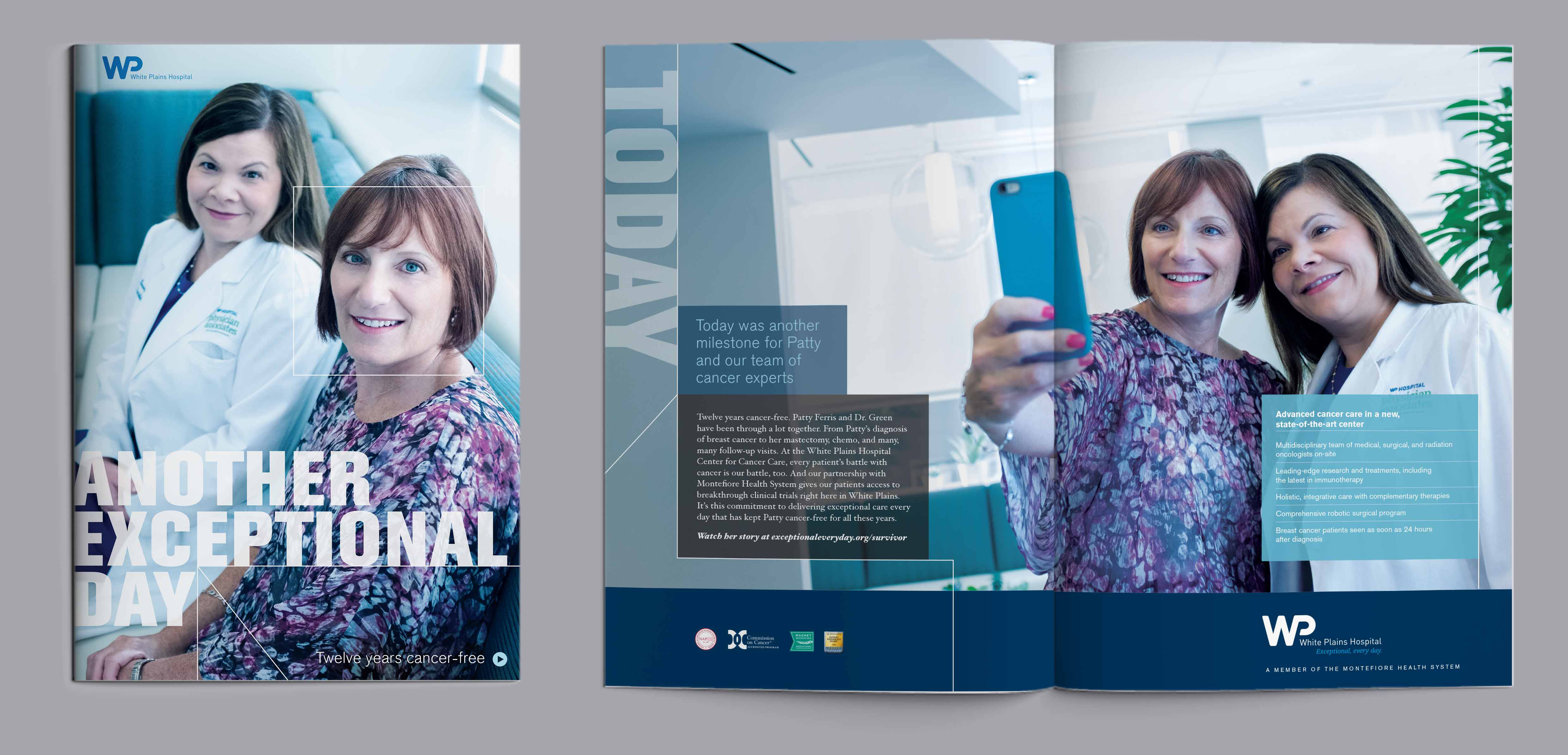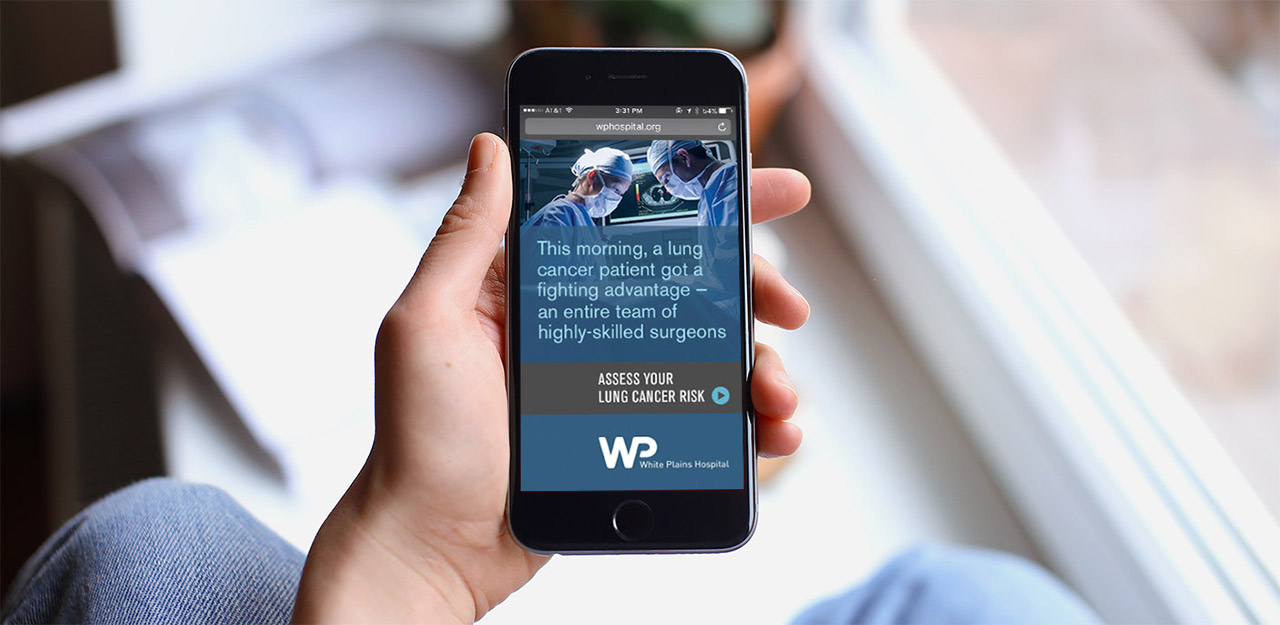 White Plains Hospital is an urban community hospital located just a short commute from some of the top medical centers in New York City. Additionally, it is surrounded by smaller community hospitals in nearby markets that receive excellent patient satisfaction scores. Consumers believe they either have to travel to Manhattan for expert clinical care or stay local for personalized services.
Our strategy for White Plains Hospital was to show consumers that they don't have to choose between one or the other. They can find both expert clinical care and customer service in one convenient location.
We introduced this strategy through multiple cancer campaigns, focusing on two remarkable patient stories and a highly-skilled lung cancer team. The headline, "Yesterday advanced genetic testing gave Caitlin the confidence to start a family," tells a patient story about being at risk for breast cancer and how her counselor helped safeguard her health and prepare her for motherhood.
A lung cancer campaign features the headline, "This morning, a lung cancer patient got a fighting advantage — an entire team of highly-skilled surgeons," which tells a story about the level of care patients can receive from a team of lung cancer specialists.
A different breast cancer headline,"Today is another milestone for Patty and our team of cancer experts," tells a patient's story about being a 12-year breast cancer survivor and the expert clinical care and support she receives from her physicians.
Like the thinking? Then download a related piece of work, this service line case study and read the full story.
Ready to chat?