Is it better to develop strengths or overcome your weaknesses?
Written by Tom Rath, Strengths Finder 2.0 is based on a 40-year study of human strengths and the work of Dr. Donald O. Clifton, Gallup scientist and the Father of Strengths Psychology.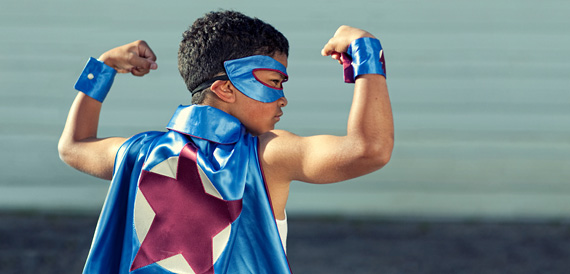 According to Rath, modern human culture tends to place more focus on trying to overcome our weaknesses than developing our strengths. As a result, our natural talents go untapped and very few of us have the opportunity to do what we do best each and every day. That's why so few people stand out as truly exceptional contributors to society.
In response to their findings, Gallup, led by Dr. Clifton, developed the StrengthsFinder online assessment to help us find (and pursue a career utilizing) our 5 top talents out of a possible 34.
As I was reading about the concepts behind StrengthsFinder, I couldn't help but make comparisons to the quadrant maps and gap analyses that we use at Smith & Jones to help our clients understand how they can stand out from a sea of sameness, and where they will achieve the greatest ROI from positioning and messaging.
Using these tools, we plot consumer perception of 30-40 emotional and tangible attributes to better understand where a particular hospital or physician group performs well and where it needs improvement. In addition, we can identify whether its attributes are purchase drivers, which are what its customers deem to be important when making healthcare decisions.
Once the analysis is complete, it has been our practice to recommend that our clients focus (their positioning and communications strategy) on their strengths. In this case, a hospital's strengths are its attributes that it performs well and its audience has deemed to be important in its healthcare decision making process.
By placing more emphasis on doing what they do best (instead of fixing what they don't do as well), hospitals and physician groups can gain more results with less effort and resources.