Speed-dating for the right doctor?
Hospital marketing strategy builds physician-patient relationships
The first thing that comes to mind when you think of speed-dating is a room filled with eligible bachelors (or bachelorettes) looking for romance. In an interesting new spin for hospital marketing, the room is filled with qualified doctors, but instead of looking for romance, the doctors are seeking new patients.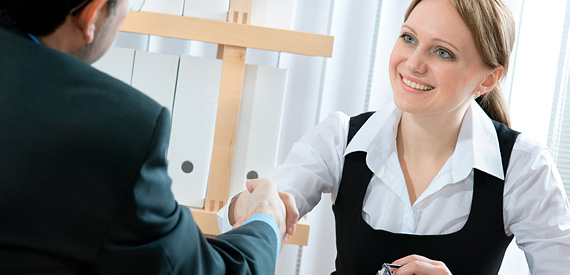 Hospitals are hosting speed-dating sessions where physicians and patients sit down, have a conversation for five minutes and then move onto the next doctor. The patients can ask physicians questions about their accessibility, certain medications and treatment options or what the office is like.
Texas Health Harris Methodist Hospital is using this new marketing strategy to bring in more business and have direct interaction with patients. The hospital originally targeted this event to OB-GYNs but has plans on expanding it to other practice areas.
It is important to understand that speed-dating isn't just about bringing patients into the office. It is a powerful tool to help physicians and encourage them to refer their patients back to the hospital.
Speed-dating for physicians allows the patient to learn more about the doctor and be more at ease and comfortable. It eliminates the potentially awkward first office visit and allows for a relationship to grow.
There is no guarantee that if a patient chooses a doctor from the speed-dating session that the patient will continue to see that doctor for subsequent visits. The value added here is that when hospitals tailor their marketing to help doctors, the ROI is typically reflected over time in "downstream revenue" with referrals for surgeries and other procedures.