Hospital service line marketing: 3 proven tactics for your next campaign
These ideas could help boost results for your next campaign
Hospital service line marketing campaigns can be a challenge when your organization offers similar services as competing hospitals or health systems. They can be exponentially more difficult when you're going head-to-head with larger medical centers that have bigger marketing budgets. Getting ahead requires acting thrifty, staying organized and thinking strategically.
We're here to help. Based on research and past experiences with clients, we identified three proven tactics to help boost results for your next service line marketing campaign.
Of course, if you need help executing these tactics, give us a call.
Schedule campaigns around a National Health Observance
National Health Observances such as Breast Cancer Awareness Month or National Immunization Awareness Month create unique opportunities for healthcare organizations. Our clients receive better results when they schedule service line marketing campaigns during National Health Observances. Why? Well, NHOs tend to generate popular and relevant keywords. There's usually an uptick in search results for medical information related to the NHO. For example, during American Heart Month, search interest increases for keywords such as "heart disease" and "heart health." Your organization can leverage relevant keywords to promote service lines and drive traffic to landing pages.
We created a Service Line Marketing Calendar to help you keep track of National Health Observances and find out which keywords are the most popular during these months.
Here's a sneak peak of what it looks like: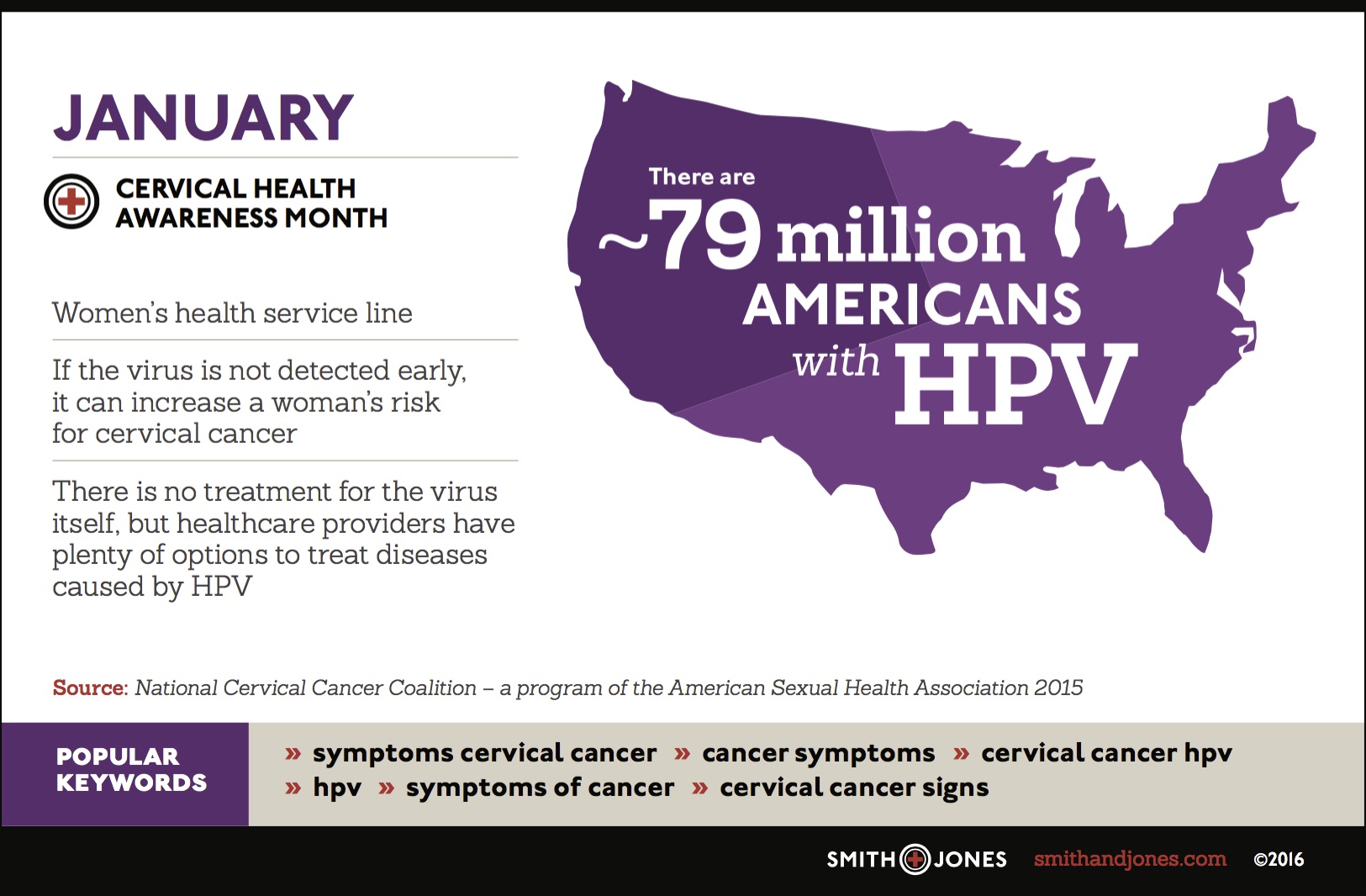 Partner with a local business 
Many businesses, big and small, have social missions to raise money for non-profits, charities, and causes. By scheduling service line marketing campaigns during NHOs, you can partner with local businesses to help kick off the campaign. By teaming up with a separate and unrelated entity, your hospital can gain double the exposure and open doors to new consumers.
There are many examples of organizations pulling this off successfully. In 2017, Walgreens partnered with Red Nose Day to raise money for children in need. Nationwide partnered with Nationwide Children's Hospital and Safe Kids Worldwide to create content to help keep children safe.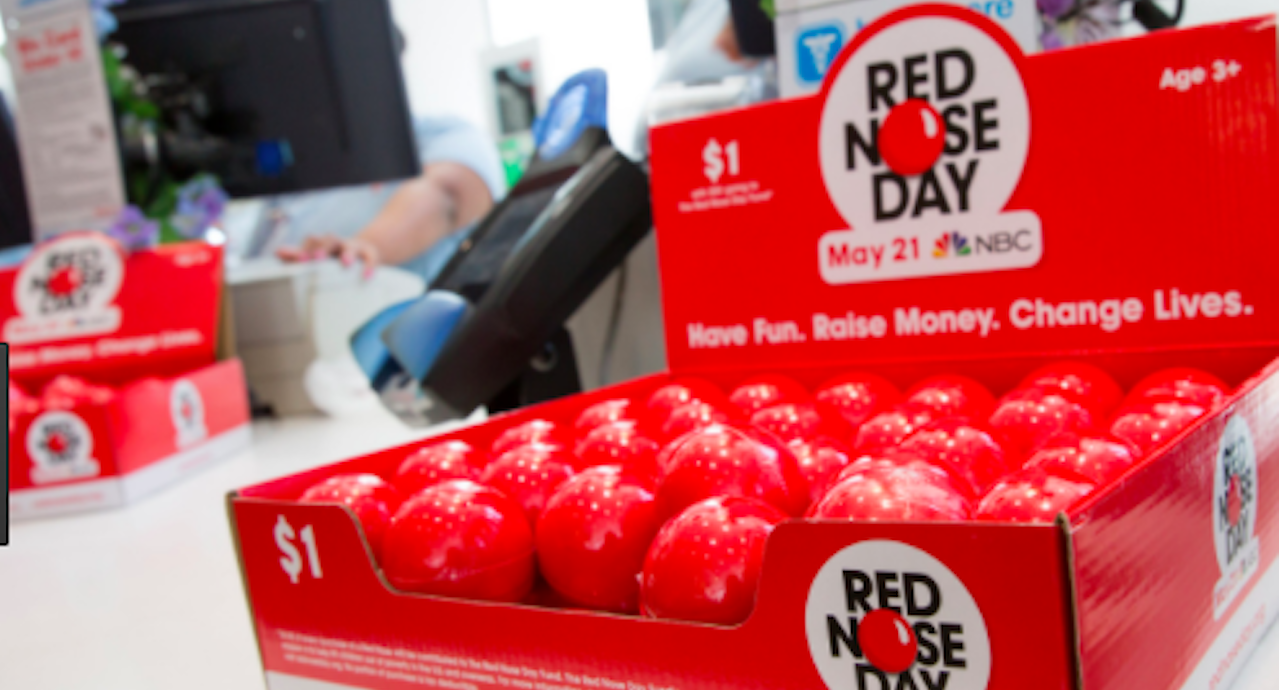 Your organization can partner with a local gym or yoga studio during American Heart Month to help promote an upcoming cardiac campaign or team up with a salon during Breast Cancer Awareness month to promote free cancer screenings for a cancer campaign. For more examples of organizations executing this successfully, click here.
Create an event or activity around the service line campaign
One way to create hype for a service line marketing campaign is to plan events and activities that consumers can participate in. Called "experiential marketing," it allows your organization to create face-to-face brand experiences with consumers. Consumers are increasingly finding these brand experiences influential. 74 percent of consumer say a brand experience makes them more likely to buy the products being promoted.
For example, we created an integrated cardiac marketing campaign for a client, in which we tested people's knowledge of heart disease. We hired a comedian to ask random street-goers questions about cardiac disease, which produced some serious and some not so serious fodder for our campaign.   We also developed online "Heart IQ" quizzes for consumers to participate in.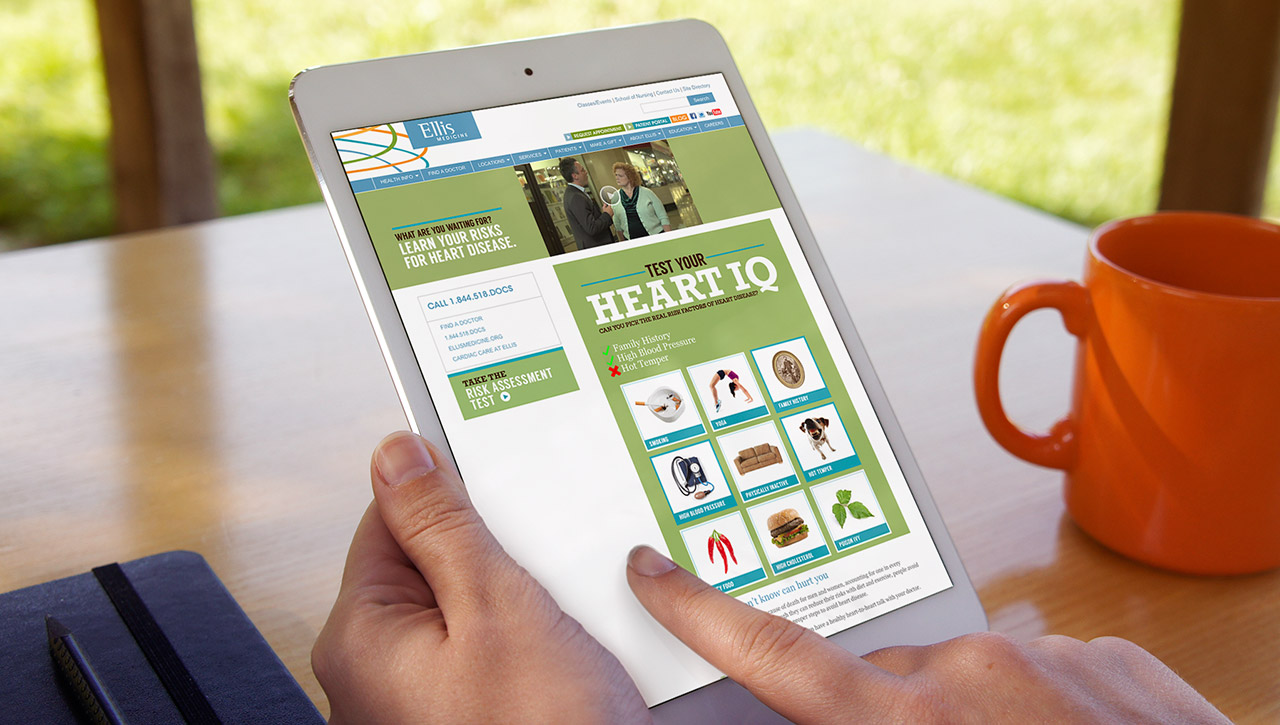 Google recently implemented a successful experiential marketing campaign at SXSW — with a plot twist. Google set up a food truck in Austin, Texas and gave away free cupcakes to users who tried their new photo app. Zappos then showed up with a trick of its own. The online retail store gave away free products to people who gave them their cupcakes. The stunt worked out well for both companies. Not only did consumers walk away with a treat or two, but probably a better perception of both brands.
Want more ideas like this? Click here to schedule a time to talk with Smith & Jones President Davide Vener.