Ellis Medicine
Ellis Medicine is known for patient-centered care. In 2018, they built on their reputation by opening Mohawk Harbor, a hybrid practice that combines the best elements of primary care and urgent care into one convenient location. Their new practice also addresses the triple aim of improving patient experience, improving population health and reducing the cost of care.

They came to us to help announce it.
Read more about this project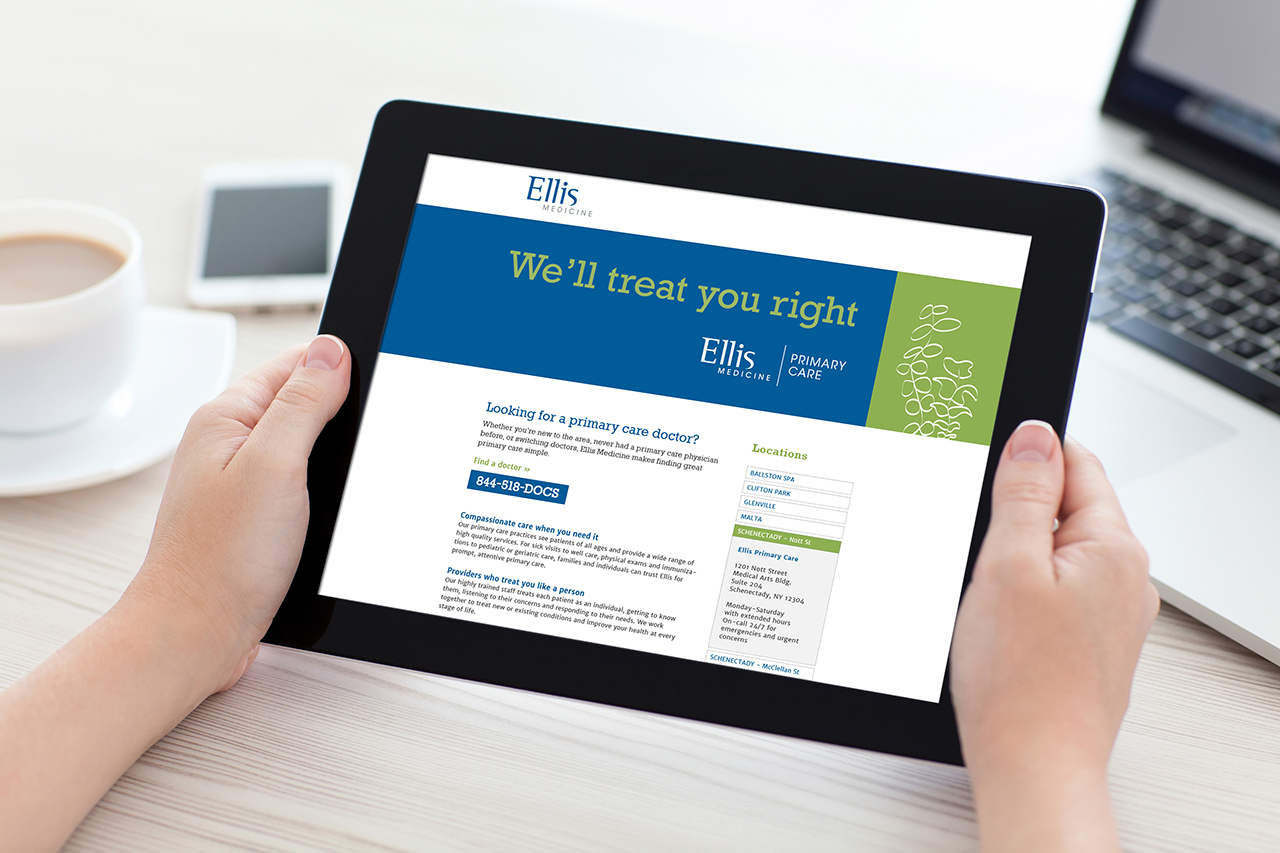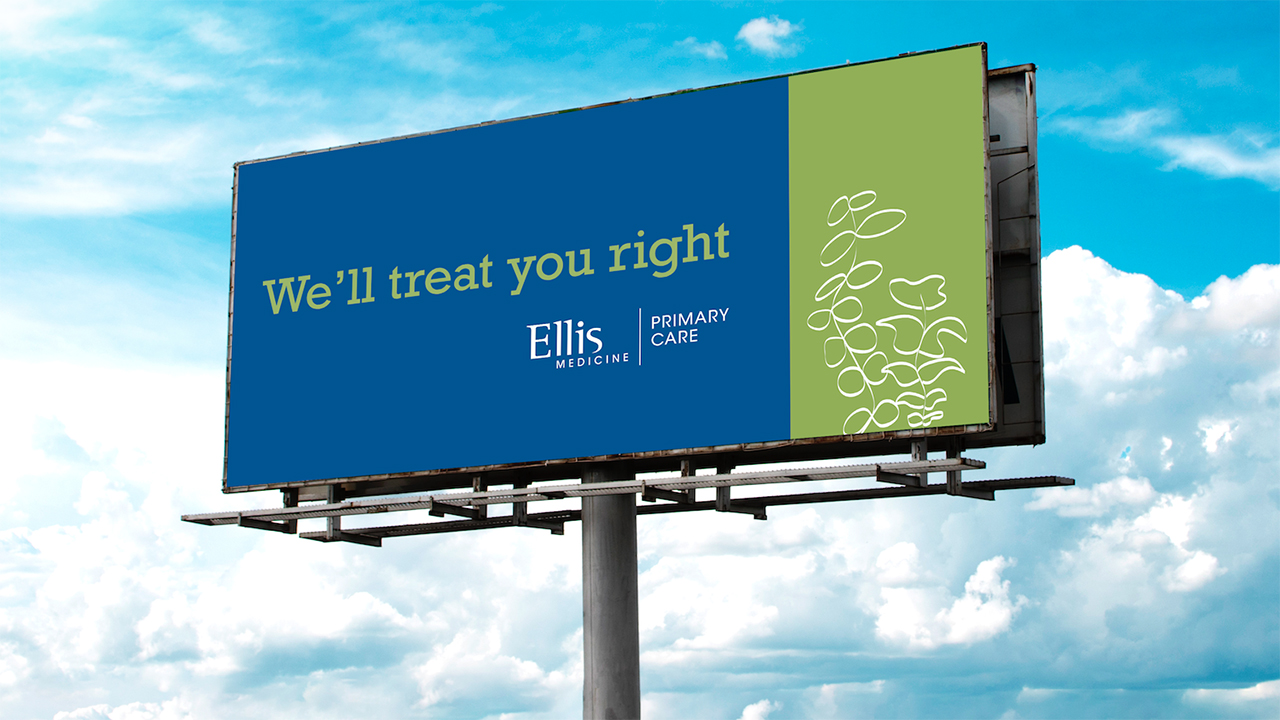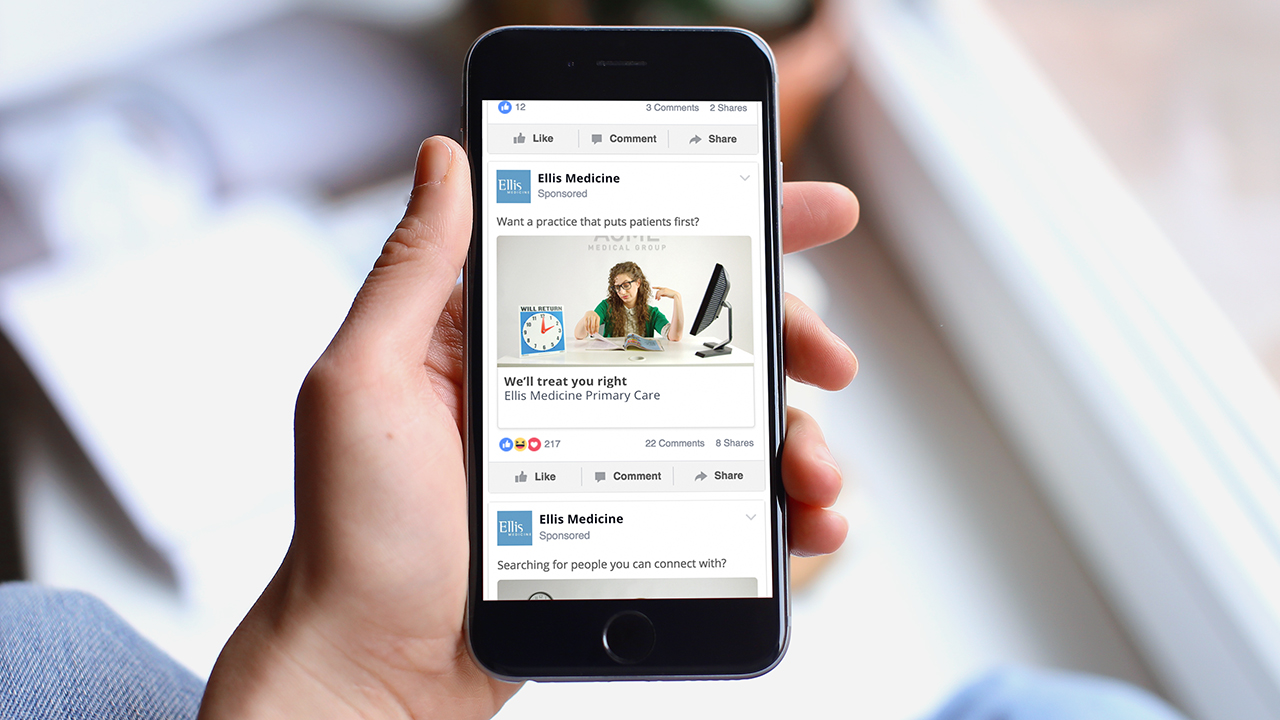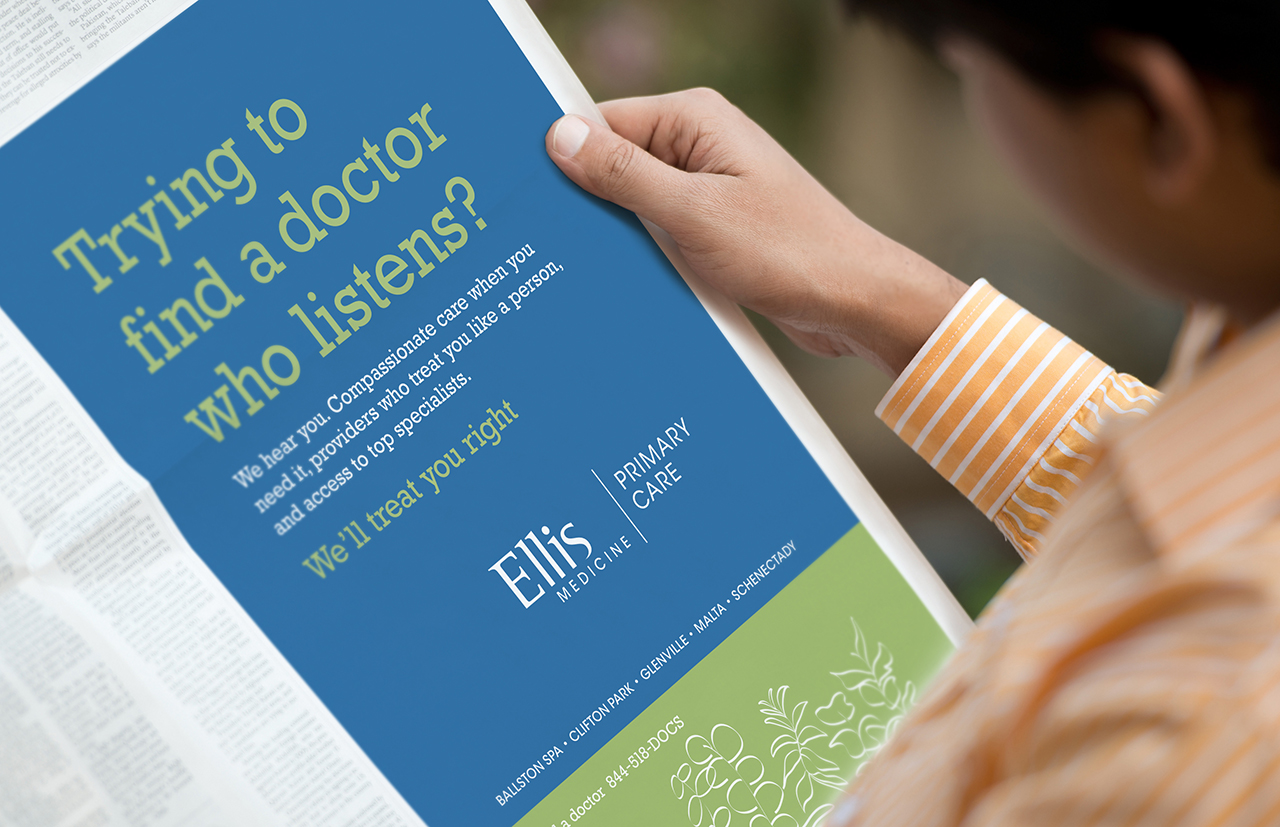 Leading the way, humbly
Most people find both primary and urgent care to be frustrating experiences. Rushed appointments, difficult scheduling and exam room mix ups are common frustrations. But our research uncovered that Ellis Medicine did the best job mitigating these frustrations. In fact, by some measures Ellis is the customer service leader in their market. They just haven't claimed it.
It's no surprise; Ellis has focused on patient-centered care for years.
Our team thought it was time we took the high ground. The forward-looking practice at Mohawk Harbor was the perfect opportunity to both plant our flag and extend our lead.
We'll treat you right
Our creative concept was a humorous take on common frustrations with Primary Care. We played out different scenarios in a series of shareable videos, ending each with the promise that We'll Treat You Right at Ellis Medicine. The message gave us a nice double-entendre on the word treat. We used it to mean both clinically and personally.
The lighthearted approach stands out in the market, and helps further Ellis Medicine as the health system that puts people first.
Ready to chat?