Ellis Medicine
Ellis Medicine wanted to attract highly qualified nurses to its program to achieve Magnet Recognition — the highest and most prestigious distinction for nursing excellence from the American Nurses Credentialing Center. Our strategic and creative teams developed a nursing recruitment campaign that inspired BSN nurses to improve their lives and the lives of others by joining the team at Ellis Medicine.
Read more about this project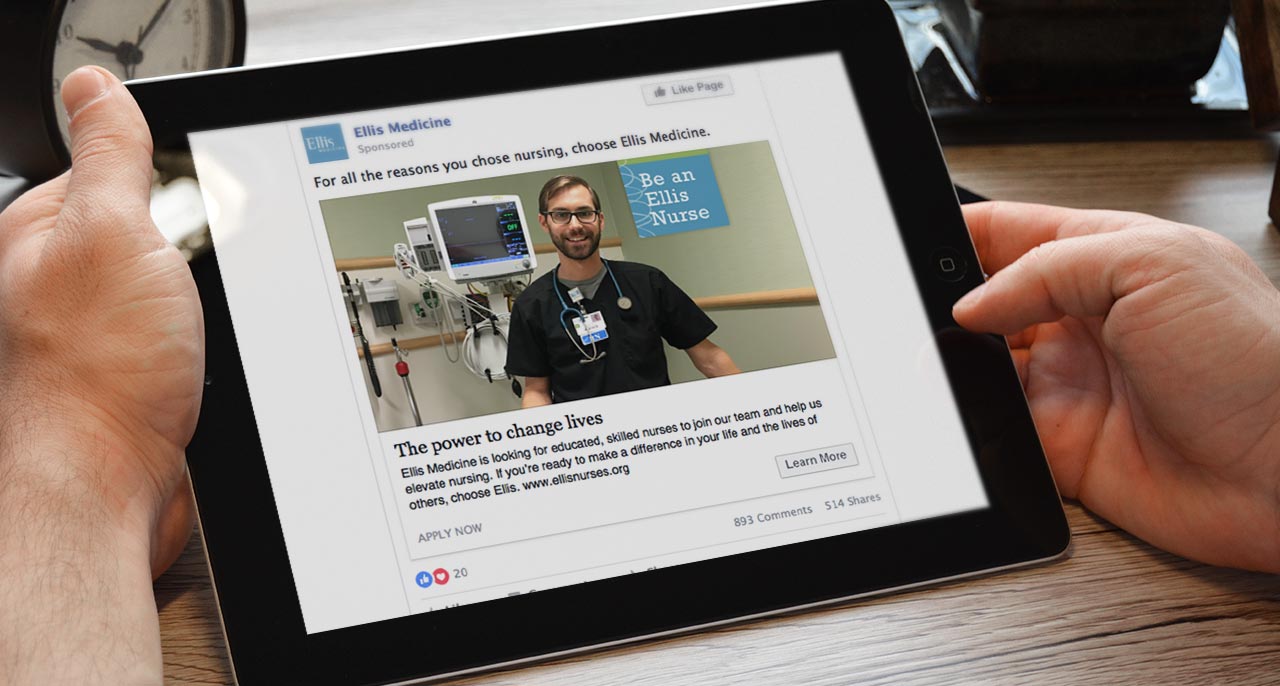 In general, nurses are overworked, underpaid and understaffed. Even if they're highly qualified, nurses don't always have the authority to make decisions and don't always have an opportunity for growth. To attract Ellis' ideal candidate, our strategy was to create a campaign that spoke to nurses looking for greater recognition and a voice in patient care.
The campaign concept, "The power to change lives starting with your own," speaks to nurses who aspire to take on leadership roles, achieve career advancements and make a difference.
Like the strategy? Download this service line case study to learn more about how we think.