Portneuf Health Partners offers high-quality patient-centered care for moms and babies. Conversely, their competitors boast cheaper options. To convince the community that Portneuf's Women's & Children's Center is a better value, we created a maternity marketing campaign that reflects Portneuf's commitment to providing a better birthing experience, but in a safer and more welcoming environment.

Read more about this project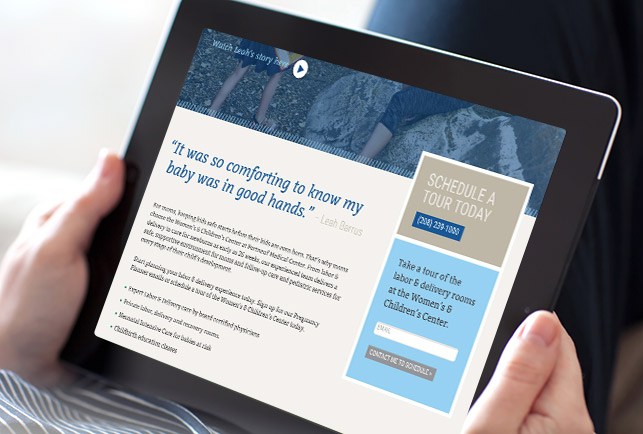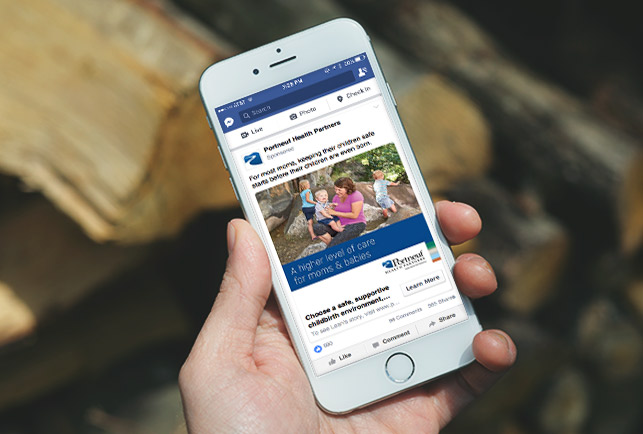 Portneuf Health Partners is located in Eastern Idaho and competes in a crowded marketplace. Consumers perceive the health system to be the more expensive, less compassionate option for maternity care compared to its competitors. In reality, it offers a superior patient experience, state-of-the-art features, a level II NICU, in a warm and welcoming environment.
Our strategy was to show how Portneuf outshines the competition in both personalized care and safety while addressing its commitment to family values. The campaign concept " A higher level of care for moms and babies," addresses the idea that Portneuf provides a better birthing experience for the whole family — with the skill and resources to handle difficult deliveries at any time.
Like the thinking? Then download this service line case study to learn more about our campaigns.