Ellis Medicine
Lung cancer claims more lives of men than any other cancer, but the public has low awareness or its dangers. We developed a multimedia campaign that used powerful statistics to motivate people to get screened for lung cancer.
Read more about this project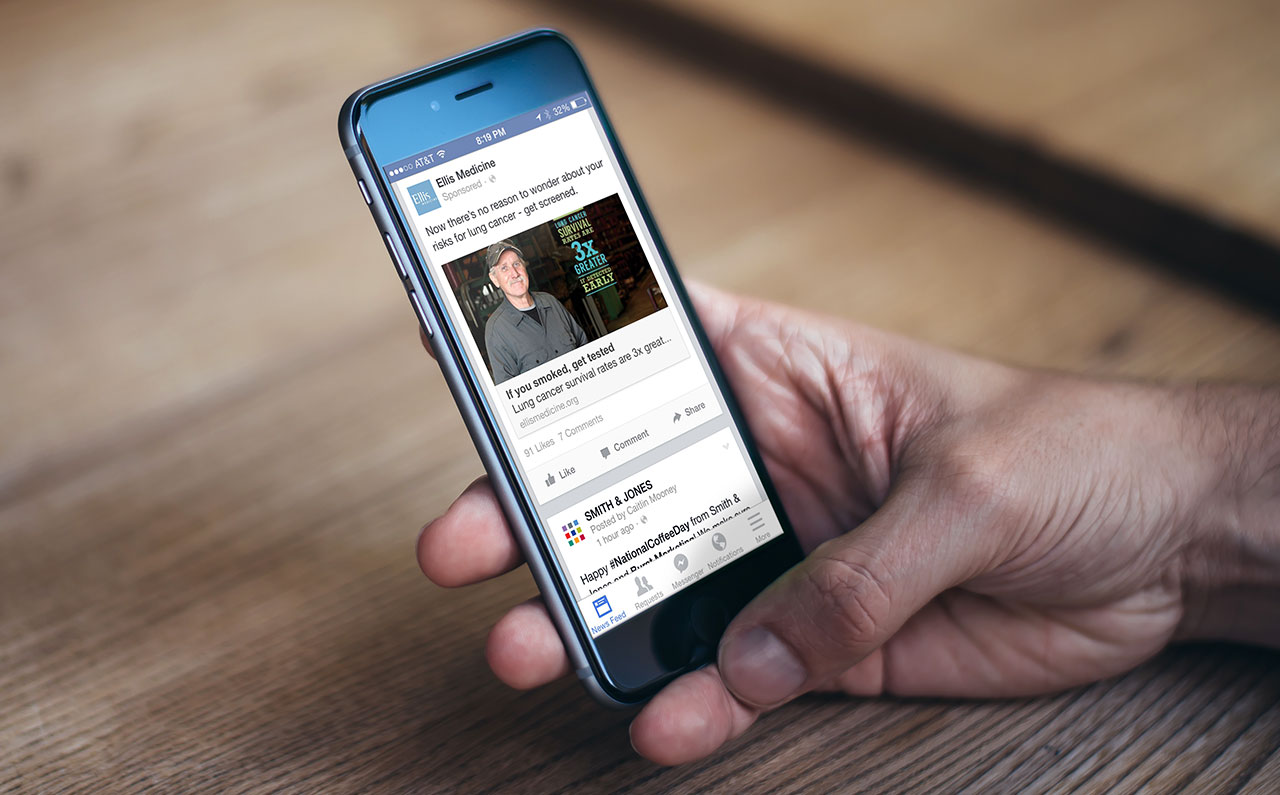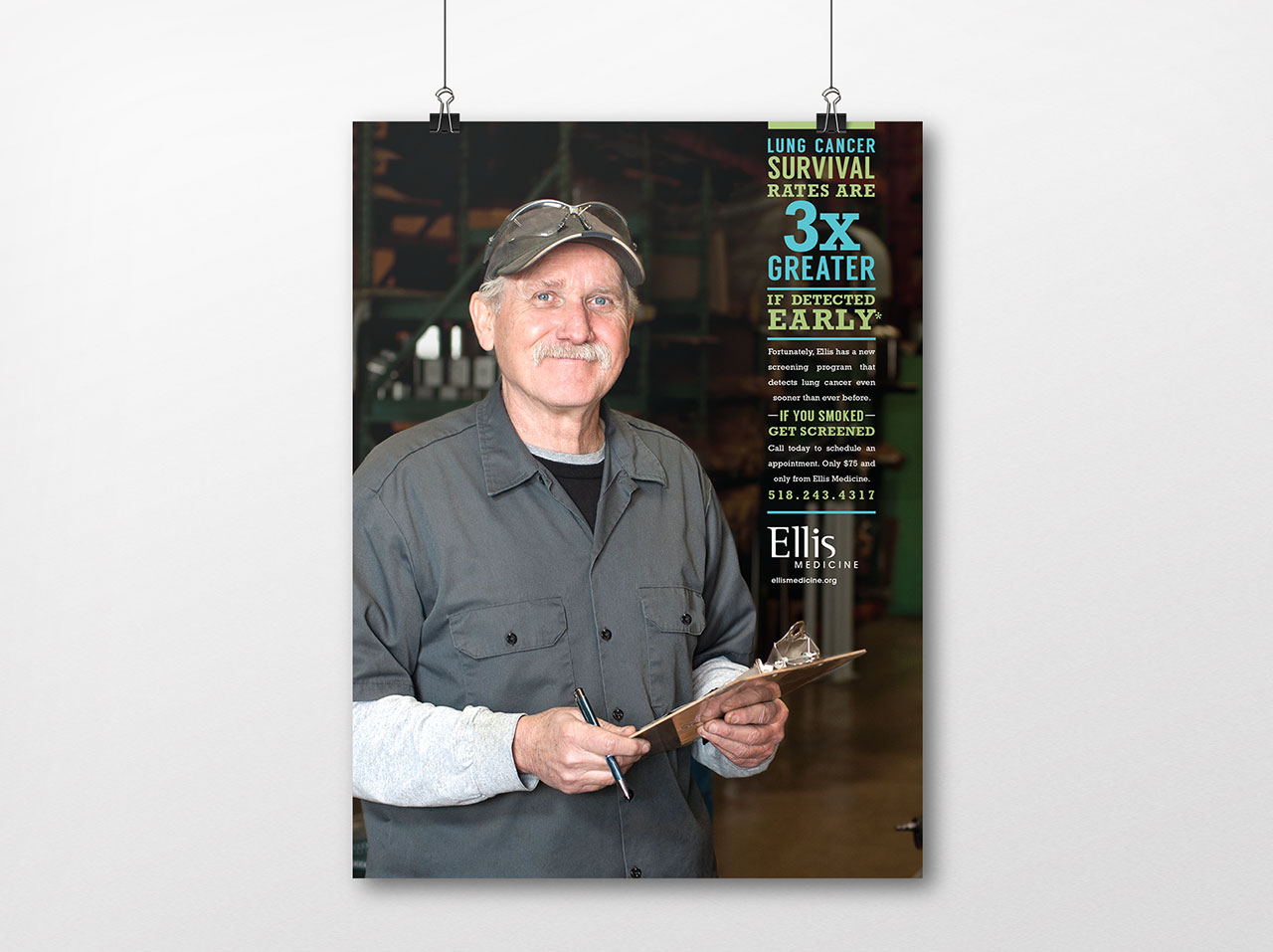 More women die from lung cancer than breast, ovarian and cervical cancers combined, and lung cancer claims more lives of men than any other cancer. But since it has less media attention surrounding it, the general public has low awareness of the dangers and steps to prevent it. Ellis Medicine's goal was to change the conversation by offering a new cancer screening technology.
The messaging for this service was that people with a smoking history equivalent to one pack a day for 30 years are at risk for lung cancer, and that if lung cancer is detected in Stage I, patients have an 88% survival rate of 10 years. While it is scary that ex-smokers are still at risk of developing lung cancer, Ellis Medicine provides the solution of the screening to help patients be proactive.
Using this messaging, Smith & Jones developed a multimedia healthcare advertising campaign that used the power of numbers to encourage people to get screened. Since 87% of lung cancer deaths are caused by smoking, the campaign targeted men and women between the ages of 55 and 74 who had a smoking history, but had since quit. We chose to target ex-smokers because this population already took the first step towards preventing cancer by quitting and would likely be interested in the screening. The campaign also sought to reach people who have loved ones who fit these criteria.
The messaging was executed through search, display, Facebook, print magazine, newspaper, radio, and shopping cart advertisements that drive to Ellis Medicine's website to learn more about the Lung Cancer Screening Program. We reinforced the message through owned media, including posters and digital displays on the medical campus.
The campaign targeted ex-smokers, a population that, while still at risk, had already taken the first step towards cancer prevention, and would likely be interested in preventive screening.