Ellis Medicine
Ellis Medicine has spent the last several years building a patient-centered culture in its core service lines of Heart, Neurology, Women's Health and Bariatrics. And the work has paid off. Patients of those practice areas love the care they get at Ellis and are huge advocates of the system.

In 2017, CEO Paul Milton made it his mission to take this success organization-wide and make Ellis Medicine the safest, friendliest and most compassionate health system in the region. He started by holding a series of town halls with his employees, asking them to make a few simple commitments: make eye contact and smile. There was an immediate and palpable change.

As a follow-up, Paul wanted to take another big step toward realizing his vision by putting a program in place to encourage everyone to live the brand, and recognize those who stand out in the eyes of their co-workers. He asked us to help him build the program in a way that ensures every employee knows exactly what is expected of them and how they can contribute to becoming the most loved health system in their market.
Read more about this project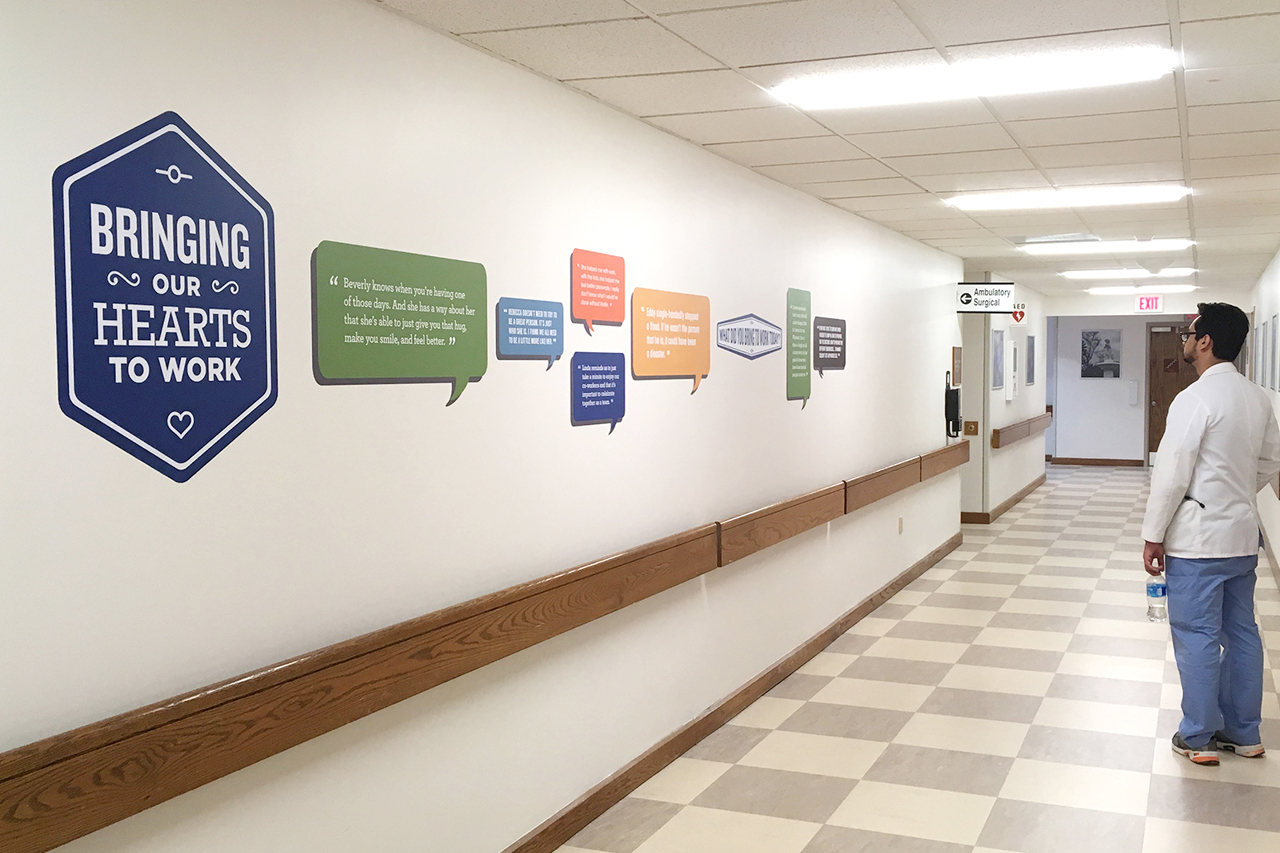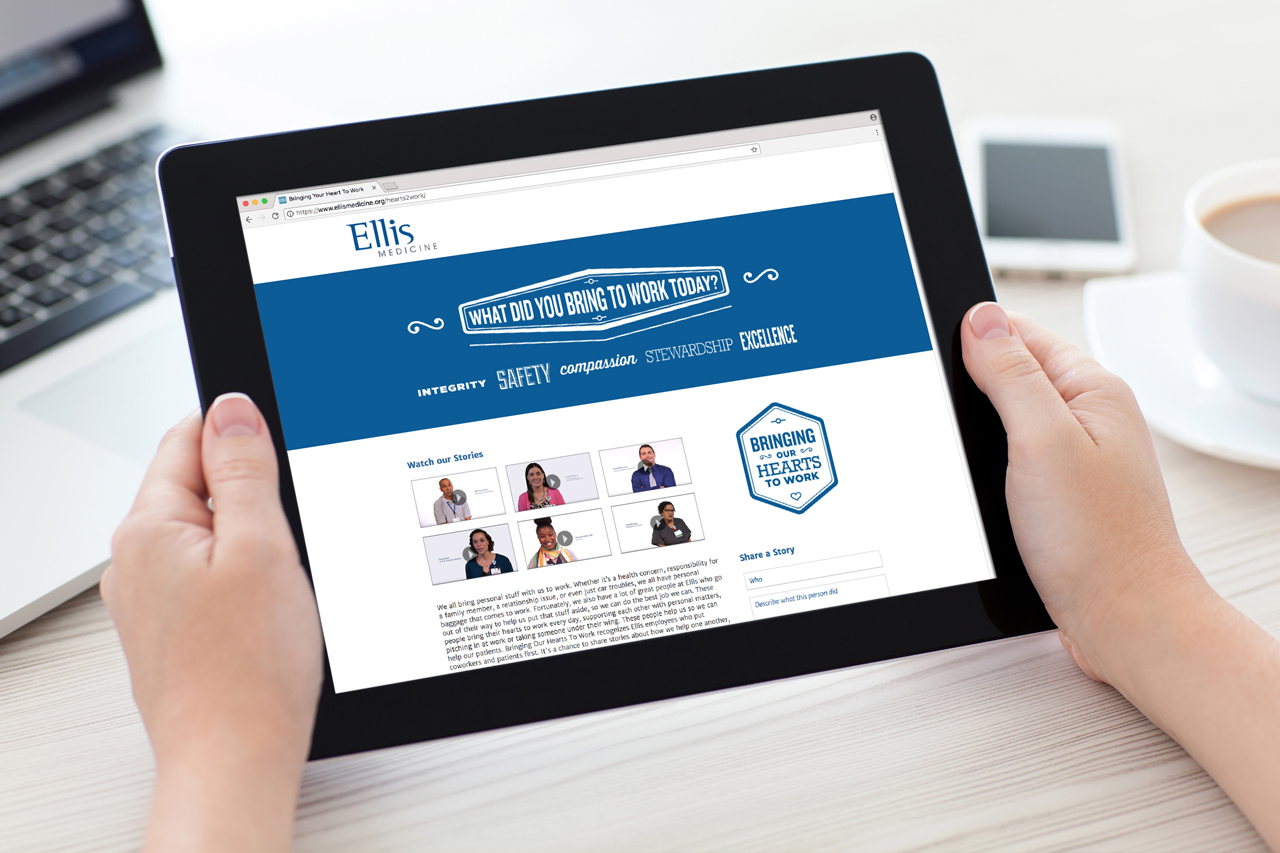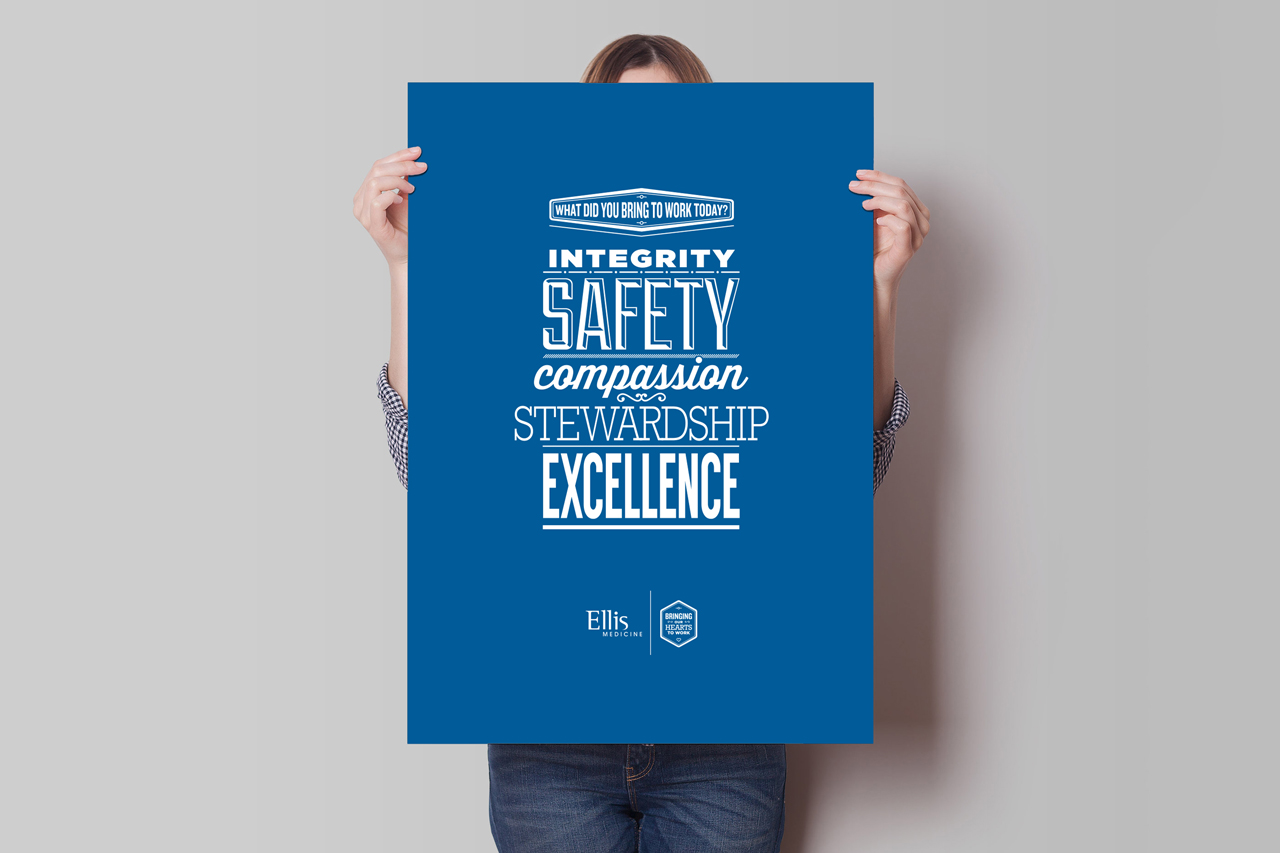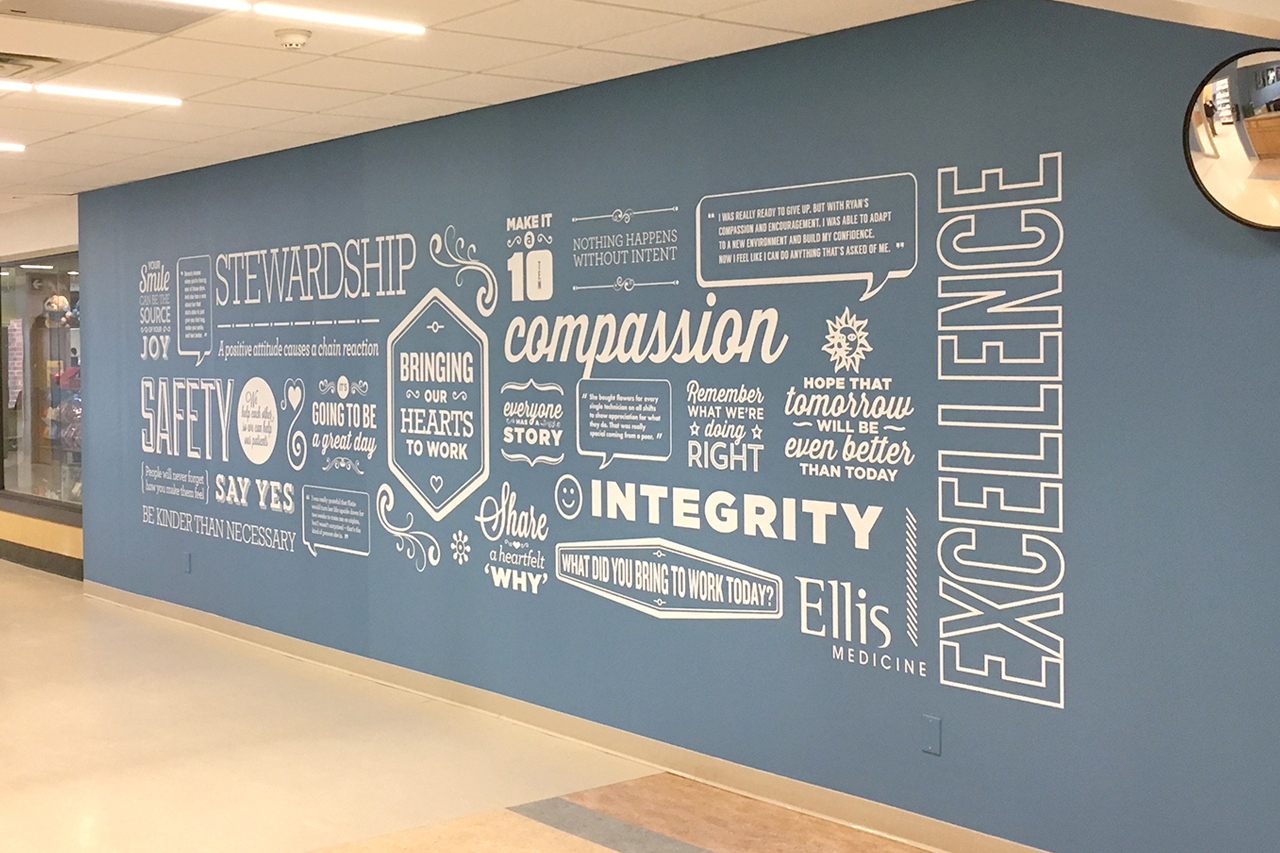 Finding inspiration in real life
Our first step was to interview employees. As we spoke to more and more employees, a pattern emerged. Most reported that the stress of everyday life, both at work and outside of work, made it hard to for them to deliver a high-quality patient experience every single time. After all, many employees have the dual responsibility of caregiver for their patients and their own families. 
That barrier was also the source of inspiration. Throughout our interviews, we heard stories of how employees had helped each other through difficult days. And those stories fit right in with the kind of organization Paul wanted to build. 
What did you bring to work today?
Our creative team delivered the theme "what did you bring to work today". The theme acknowledges both sides of a caregiver's life, and encourages them to rise above and take care of their own so every patient gets the best experience possible. 
The campaign roll out began with its own logo and visual identity. From there, we visualized Ellis' core values and tied them to a year-long calendar of activities broken up into quarterly themes, each with a measurable goal. Environmental messaging and regular employee communications keep the campaign visible and energized, while a campaign landing page gives employees a way to nominate their peers for public recognition. A series of videos was shot to capture the best stories and deliver them to employees in a way that both resonates emotionally and reminds them why they get up and come to work each day.
Ready to chat?