Ellis Medicine
Smith & Jones was asked to help drive patients to primary care, and provide physicians an easy way to refer patients. Within two months of the campaign launch, more than 2,000 people visited the appointment request landing page.
Read more about this project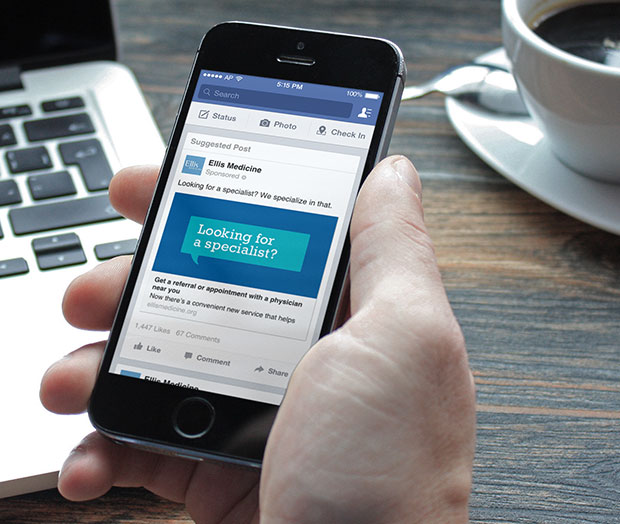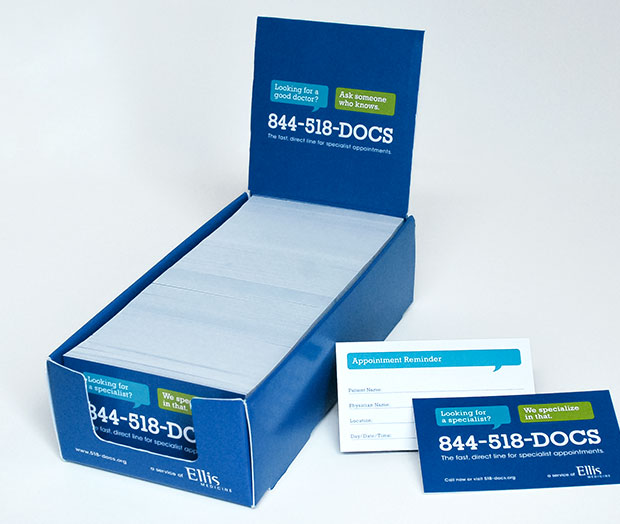 In response to the implications of recent healthcare reform and competitors encroaching on marketshare, Smith & Jones was charged with creating a campaign to help drive patient volume to Ellis Medicine.
We had two goals:
1. Drive people to primary care since it is an easy entry point to the network and allows specialty referrals, and
2. Provide referring physicians an easy way to refer their patients to specialty care offices within Ellis Medical Group.
To achieve these goals, we developed a find-a-doc service for both patients and providers. This service, called 518-Docs, helps patients find a primary care physician, search for doctors by location, availability and insurance coverage, and helped physicians to identify surgeons and specialists and schedule tests, imaging and appointments on behalf of their patients. This service is available both by phone and web.
The next step was to develop an integrated healthcare advertising campaign that informed patients and providers about the service and addressed the main reasons people are searching for a physician. The campaign had a strong call to action and memorable headline — the phone number. Tactics included: online display ads, Facebook newsfeed ads, outdoor billboards, print ads, shopping cart ads, and internal signage.
All materials drove patients to either call to schedule an appointment, or visit the campaign landing page to request an appointment online.
We also developed a direct marketing campaign to referring physicians that included appointment cards and a counter display so patients could either take a card to schedule an appointment themselves, or physicians could schedule it and use the cards as appointment reminders.
Within two months of the campaign launch, more than 2,000 people visited the appointment request on the campaign landing page.