White Plains Hospital
Some of America's healthiest hearts live in the city of White Plains, New York. Residents exercise, eat right, and tend not to smoke. They're also a stone's throw from New York City, home to some of the best heart hospitals in the world. But residents aren't immune to heart disease. In fact, all of these safety nets pose an interesting risk.
In a market that's saturated with healthcare messaging, Smith & Jones helped develop a positioning that was meaningful and resonated with our audience.
Read more about this project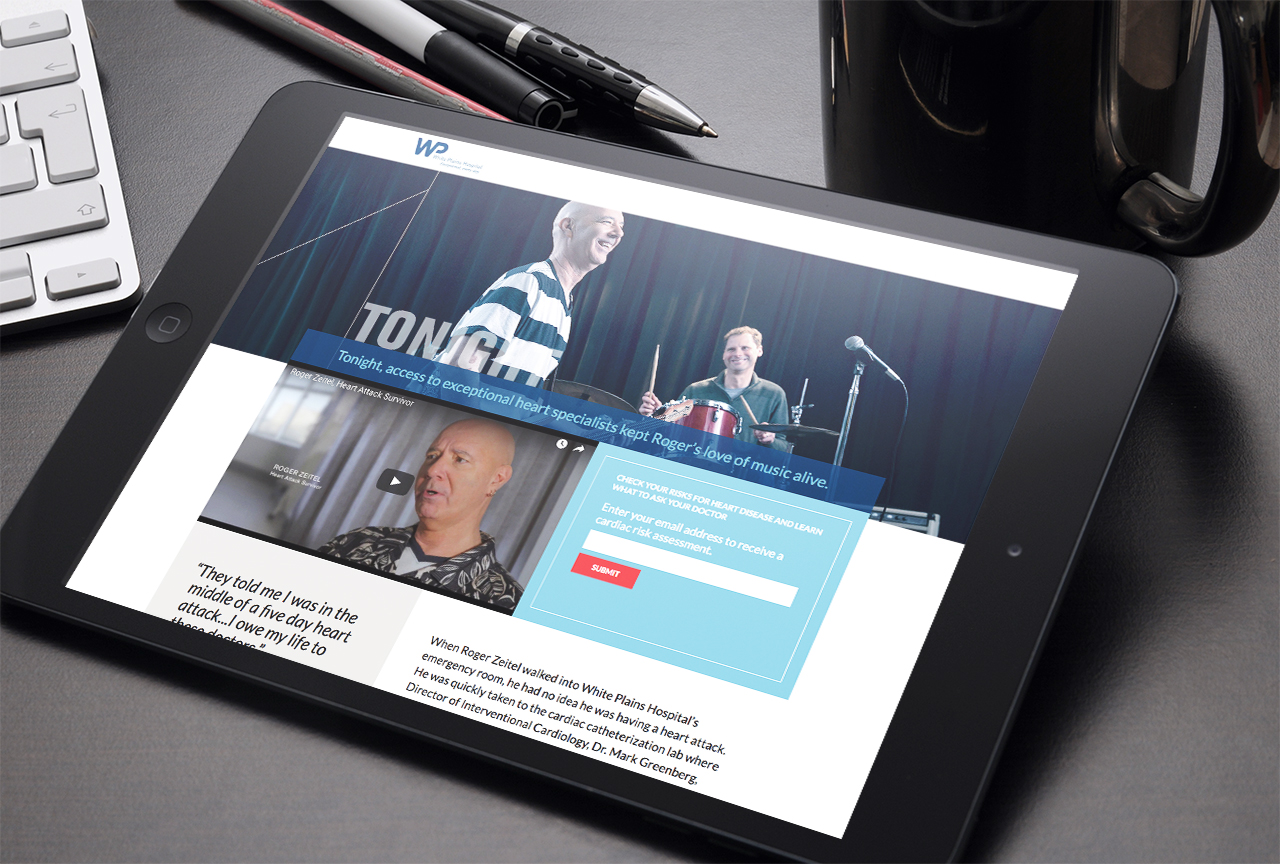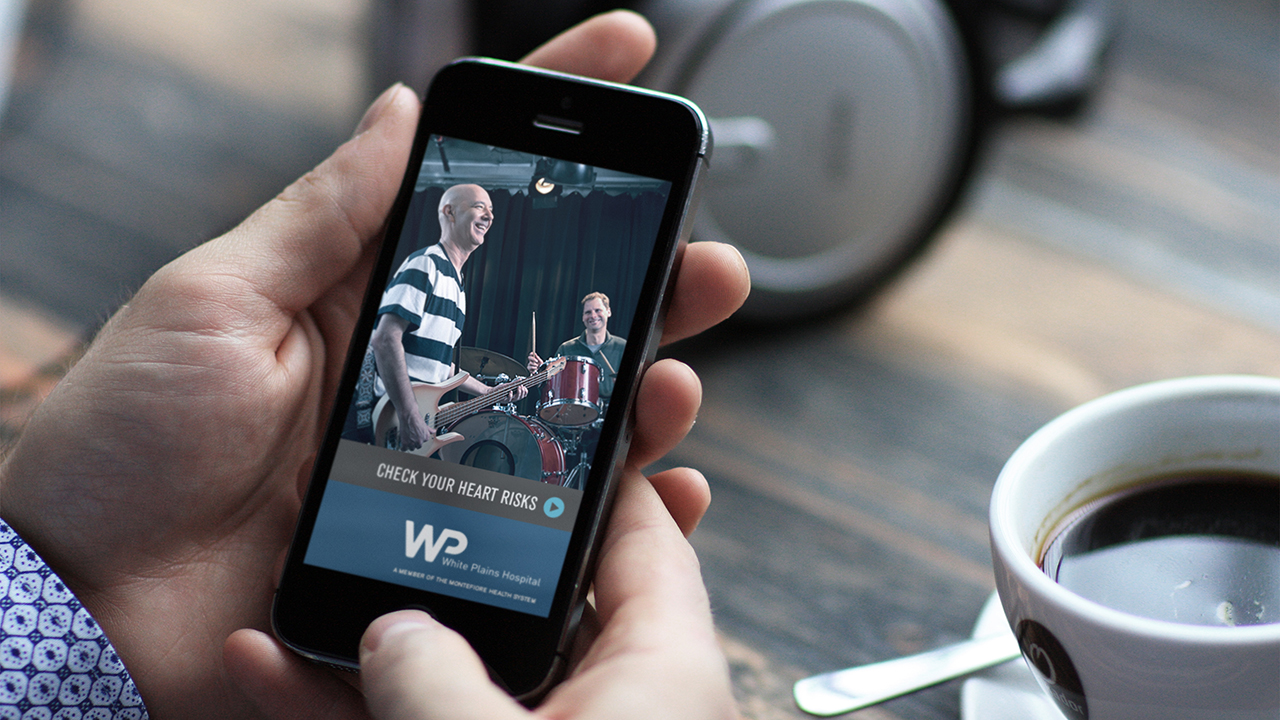 A dangerous misperception
We knew that White Plains had an outstanding patient satisfaction rating. But research surprisingly uncovered that residents believed they had to leave town to get appropriate care for a heart emergency. They believed that a trip to neighboring towns or, worse, into the traffic of New York City, was necessary.
That's not just a marketing problem, it's a clinical problem. When you're having a heart attack, minutes matter. The faster you start treatment, the better your chances of survival. Choosing White Plains could be a matter of life or death.
The twofold difference
Our creative solution had to deliver on two key messages. First, that White Plains Hospital is your best first stop in a heart emergency. The care is outstanding, and they have a direct line to Montefiore Medical Center, one of the best heart hospitals in the world. The second was that the patient experience at White Plains is excellent, unlike some local competitors. Residents don't have to compromise when it comes to heart care. They really can have the best of both worlds.
Watch our video to see how we delivered the message.
And if this campaign has your heart beating faster, consider scheduling a case study presentation.
Ready to chat?