Ellis Medicine
Even the best advertising is subject to the law of diminishing returns. After repeated exposure, people simply lose interest, no matter how compelling it is. That was our challenge when Ellis Medicine wanted to update it's wildly successful bariatrics campaign. After two years of the same creative, how could we reinvigorate it without losing its soul?
Read more about this project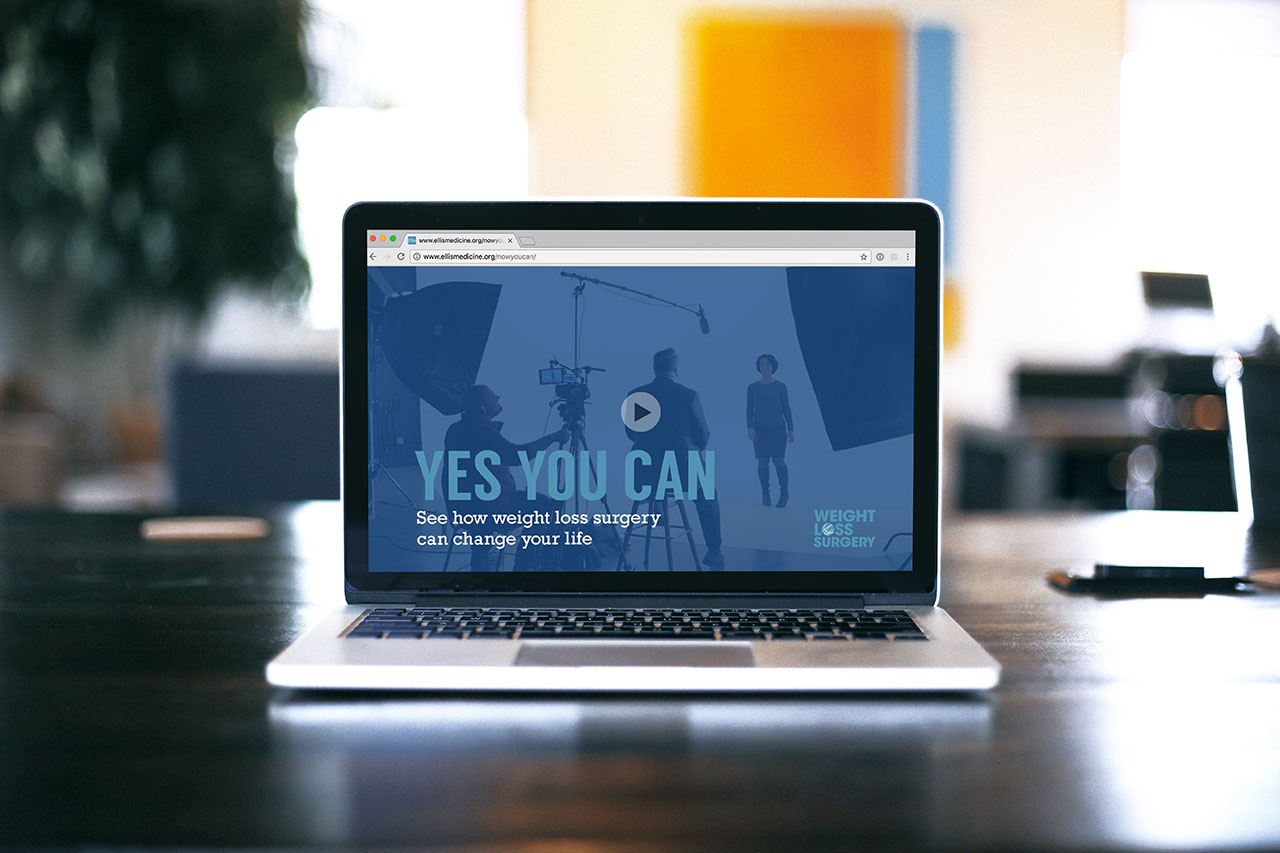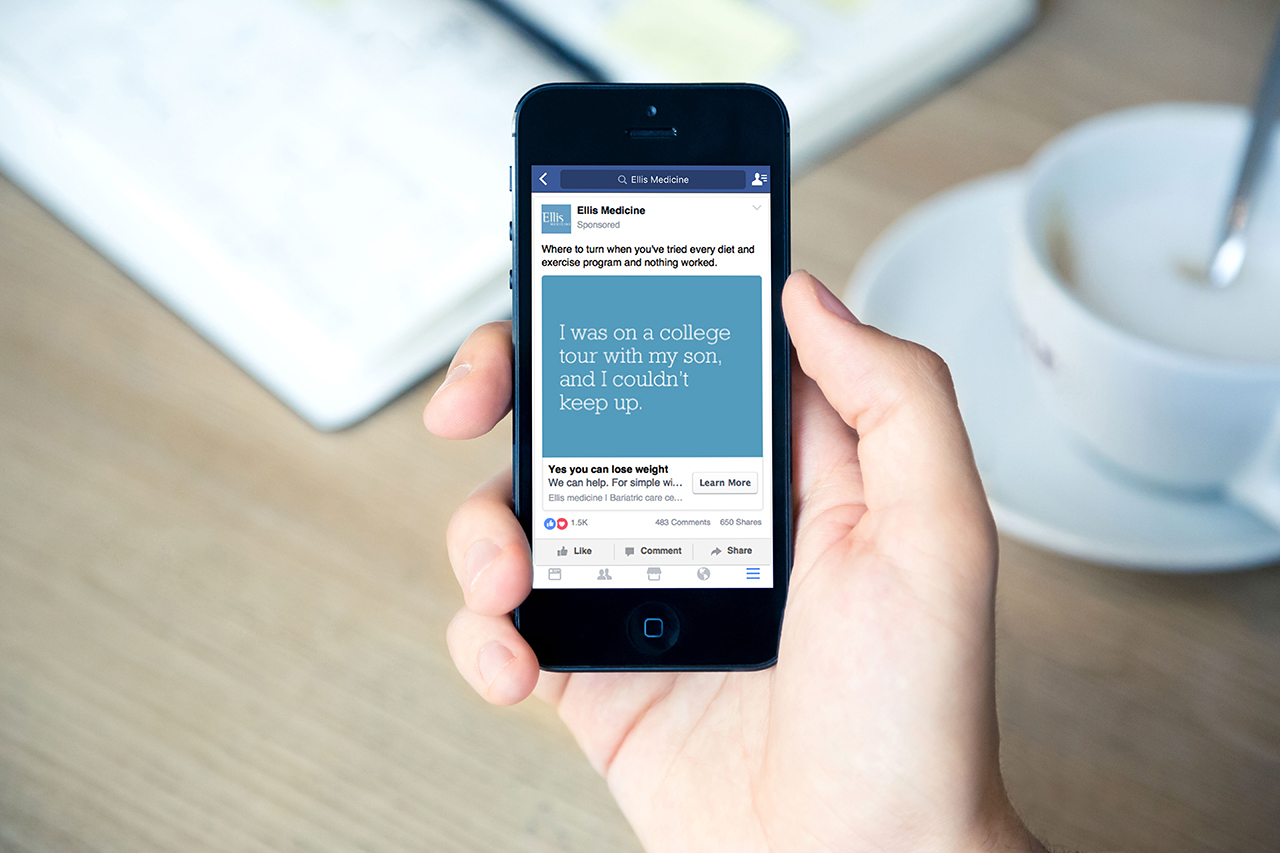 For bariatric surgery patients, numbers are a side note
We knew from research that patients who undergo bariatric surgery usually don't focus on the pounds they've lost. What's most important are the non-scale victories: ordinary yet meaningful abilities a patient regains after significant weight loss. Things like playing sports with loved ones, sitting comfortably on airplanes, or ridding oneself of sleep apnea or diabetes.
Our previous work captured these stories under the bariatrics marketing campaign Now I Can. The results were outstanding, with new patient appointments doubling and office visits increasing by 200%.
Digging Deeper
With a solid strategic approach in place, we upped the credibility. We invited our audience behind the scenes as real patients described their own weight loss journeys. Then we evolved the campaign theme, advancing from the personal victories embodied by Now I Can to the encouraging declaration Yes You Can.
If this campaign has you feeling motivated, read how simple wins inspired a 200% increase in bariatric patient engagement.