Ellis Medicine
Our One2One Conversations campaign resulted in thousands of web visits and online video views of candid interviews describing patients' experiences at for Ellis Medicine's cancer care program.
Read more about this project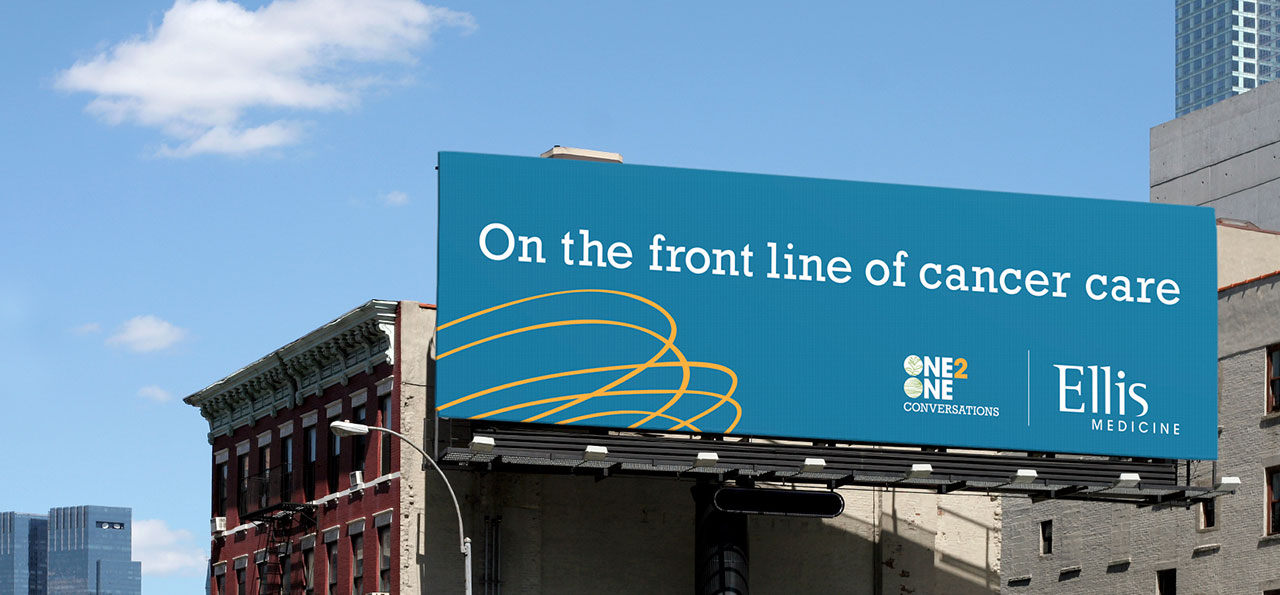 In a candid video interview, Brian Jennings describes his first experiences with the cancer care team at Ellis Medicine. He explains how his radiation oncologist met with him and his wife for over two hours to explain all of his treatment options; and how he came to look at the team as part of his family. Brian's story was featured in the oncology and cancer service line marketing campaign for Ellis Medicine, created by Smith & Jones.
The One2One Conversations campaign included web videos of cancer patients who found quality cancer care at Ellis Medicine. Having world-class cancer care in their community allowed them to face cancer with less travel, less strain on their families and less disruption of their daily lives. Their stories illustrate the assurance and expertise that the Ellis cancer team provides families faced with this emotional ordeal.
Our marketing strategy for the cancer campaign utilized traditional and new media to drive traffic to short- and long-form web videos. Online banner advertising, SEM and paid search, video on demand, as well as television, outdoor, transit and print executions directed viewers to the online videos, generating thousands of views for the long-form videos.