Mark Shipley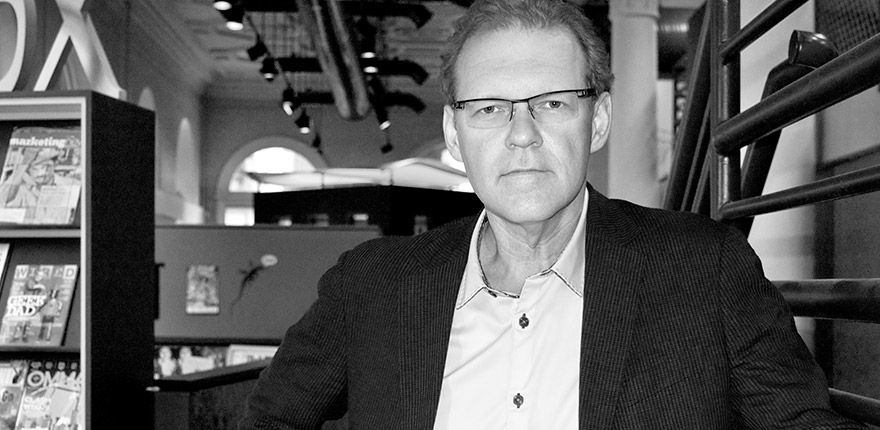 CEO / Strategy Director
CEO / Strategy Director
Here at Smith & Jones, Mark is best known for two things:
Spotting the hidden patterns that lead to key insights


The liberal use of his red pen
Our CEO and lead hospital marketing strategist, Mark began his career in sales and marketing (and helped pay his way through college) peddling t-shirts in front of Gucci on Fifth Avenue in New York City. A few years later, he pursued his dream of starting a boutique advertising agency upstate and co-founded Smith & Jones with Sara Tack.
For a decade and a half, Mark led Smith & Jones as a generalist agency, honing his copywriting and strategizing skills with Heineken, Michelin, General Electric, numerous regional and local businesses, banks and hospitals. After witnessing his in-laws and father experience the best and worst care our health system has to offer, he decided to dedicate the agency's practice to helping hospitals deliver a better patient experience.
Mark is the author of In Search of Good Medicine: Hospital Marketing Strategies to Engage Healthcare Consumers (Black Box Press), contributor to 13 Imperatives for Hospital Marketers from 13 Top Experts (Wainscot Health Communications) and is a frequent guest speaker at healthcare marketing conferences, colleges, and universities.
His work has won Best of Show in the Healthcare Advertising Awards, has been recognized by The Aster Awards, the American Marketing Association, The One Club, New York Festivals, The London International Awards, and many others.
When he's not pushing the hospital marketing envelope, you're likely to find him riding his bicycle long distances, traveling to unusual places, and starting conversations with complete strangers.