Lynn White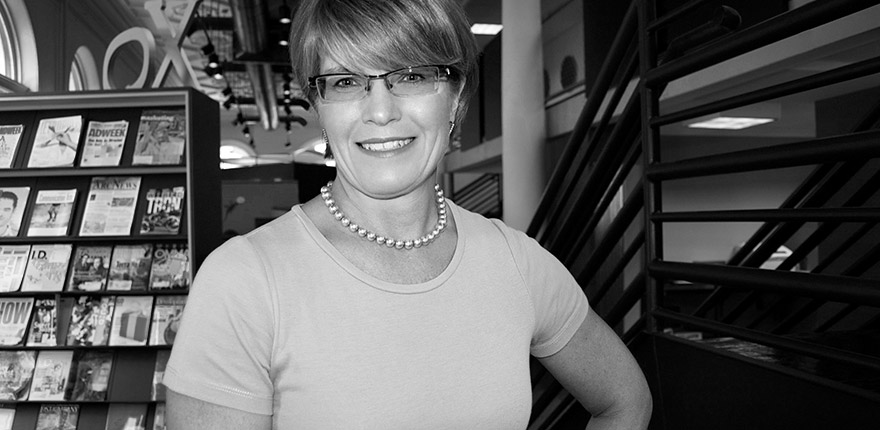 Operations Director
Operations Director
Two fun facts about Lynn White:
She's been to more concerts than everyone in our agency…. combined!

Her favorite bands are Rush and Pearl Jam
Lynn's dream job is to become a full-time roadie for an 80's hard rock band, but we agree her heavy lifting and fine tuning abilities are well suited here. As our operations director, she oversees every single project that goes through the agency, organizes complex video shoots in challenging hospital environments, facilitates projects with our vendors and monitors internal staff performance. Her 20 years of agency experience, combined with a practical and creative nature, is what gives her the ability to herd the cats into producing dynamite work on time and within budget.
If you were to go undercover as Lynn for a day, you'd need to have master planning skills and a backlog of patience. Luckily, Lynn has both. Her diligence and calm demeanor stem from her earlier years as a competitive equestrian. She learned the value of discipline and how to get things done right the first time.
Before joining Smith & Jones, Lynn helped produce work for a variety of accounts including industrial, higher education and healthcare. She found the healthcare industry to be deeply impressive — a pool of unlimited information. She loves working to help turn her colleagues' ideas into a reality.
In her free time, Lynn enjoys Crossfit (5 a.m. workouts!), traveling (to her favorite rock shows) competing in Tough Mudders and tending to her nine (or ten?) pets.