Dave Vener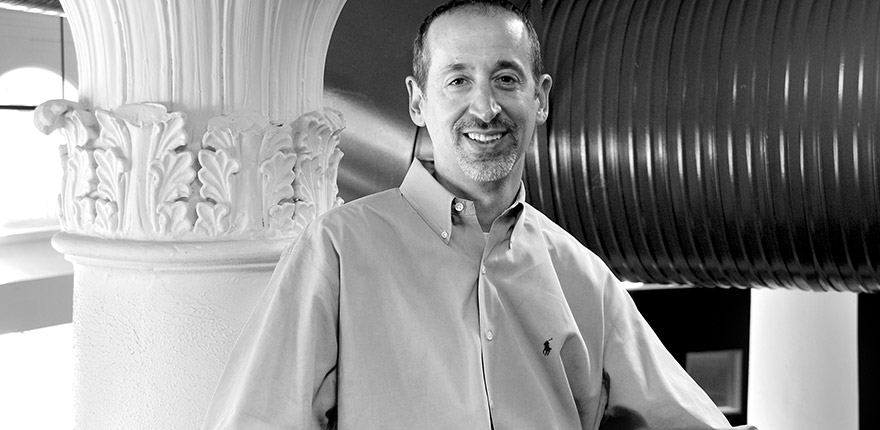 The first time you meet David Vener he will likely introduce himself in one of two ways:
Our president

The office "eye candy."
He's a true people person, which is reflected in the relationships he forges with our clients. There's a good chance he'll invite you to discuss your marketing needs over a cup of coffee, during a day on the slopes, or a round of golf before he knows you well.
Dave began his career in the family business, gaining first-hand experience in the sales and marketing trenches. When technology innovations challenged the industry, he was charged with leading the organization in a new direction: to become a full-service marketing agency. Over the years, Dave has leveraged his leadership skills and sales acumen to help numerous clients — banks, colleges, government programs, and hospitals — be more successful.
When Burst Marketing merged with Smith & Jones in 2013, Dave's focus shifted to healthcare. From day one of the relationship, he's there to ensure our clients have a good working experience. Dave likes problem-solving and is a master at helping potential clients figure out the real issues that need addressing. He has a knack for knowing what hospitals need to thrive in this rapidly changing market.
Dave earned his BS in Business Administration & Marketing from the State University of New York College at Buffalo and continues to further his education through seminars and individual courses. He is a regular presenter at healthcare marketing conferences, speaking on topics such as top marketing trends, inbound marketing, and brand building.
Dave is also past-President of Entrepreneur's Organization | Albany, volunteers at the Albany Soup Kitchen and is on the board of directors for the Albany JCC.
In his free time, you can find Dave socializing, running long distances, or begging his three girls to ditch their friends and go skiing or go bicycling with their cool dad.