Alan Beberwyck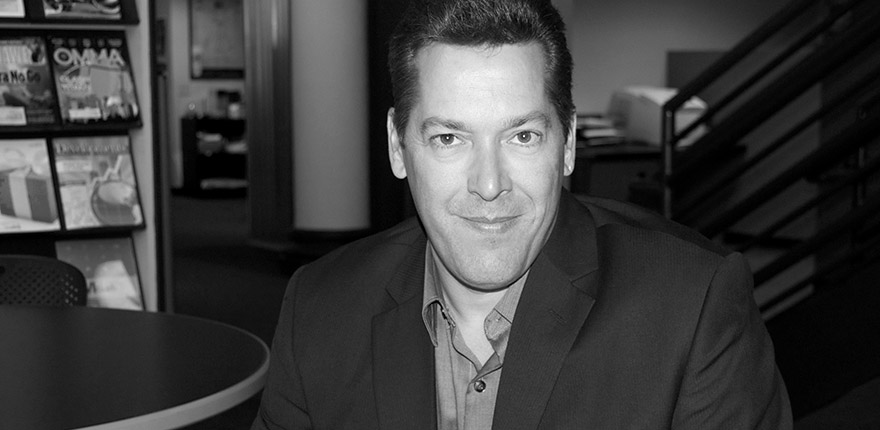 Content Director
Content Director
Alan Beberwyck has many gifts, including his:
Extensive vocabulary and love of wordplay;

Adaptability and leadership skills;

Flawless hair
As our content director, Alan envisions and creates content for websites, social media, and mass media. He is a magician with words, transforming insight and strategy into effective brand messages that resonate with our clients' audiences.
Alan was Smith & Jones' first employee and first staff artist. After five years with the company, he left to travel the country. While he never made it out of New York, he did land a job as the head of advertising for a leading publisher of textbooks for the allied health industry.
Alan eventually found his way back to Smith & Jones and hasn't left since. On any given day you can find Alan creating copy for an interactive landing page, writing a script for a TV commercial or crafting an informative white paper.  Along with being a wordsmith and one of our most prolific employees, Alan is probably our most adventurous. He adores the winter season, embarking on cross-country ski tours and backwoods snowshoe adventures. During the summer, he fishes, kayaks, hikes and walks long distances. His goal this New Year's was to walk 500 miles with a stretch goal to walk 500 more — and he's well on his way.
Alan's work has been recognized by The Healthcare Advertising Awards, The Aster Awards, CardioVascular Advertising Awards, One Show, Creative Excellence in Business Advertising (CEBA) Awards, MarCom Creative Awards, and American Corporate Identity Awards.
A graduate of The Sage Colleges, his professional role is echoed by the ladies in his life: his wife, Laurie, is a nurse and his daughter, Rose, is an aspiring headline writer.