Rachel Digman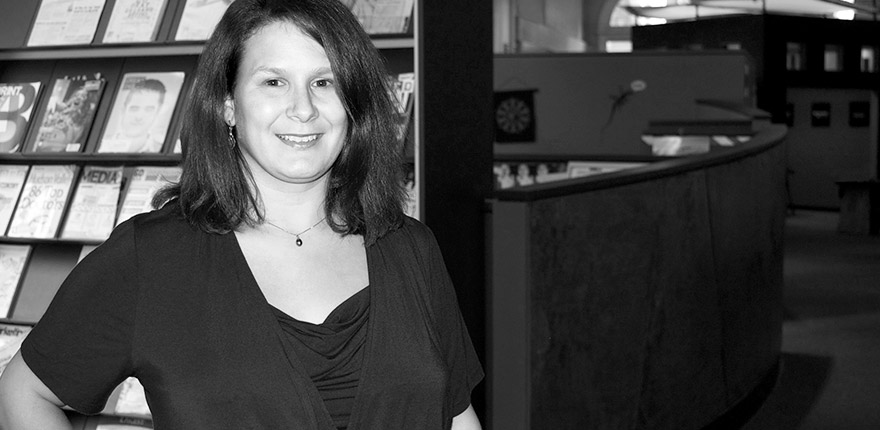 Comptroller
Comptroller
Before she reached the ninth grade, Rachel Digman knew what she wanted to be when she grew up.
An accountant

A competitive couponer
Having all the numbers in place is important to Rachel. So is saving a buck. As our comptroller, she helps maintain our clients' budgets and makes sure everything adds up to a healthy bottom line. As our media maven, Rachel is in hot pursuit of the best value buys and maximum value-added freebies. Her no-nonsense, by-the-numbers approach has earned her the respect of our clients, our team and the media who try their best to negotiate with her.
Rachel received a degree in Accounting from Albright College in Reading, PA. Before her career with us, she worked at a small architectural firm fulfilling the role of a project-based accountant. On her first day at Smith & Jones, she said she wasn't interested in socializing and just wanted to do a good job and go home. Within a month, she was urging her co-workers to join her at the top of a 52-foot rock climbing wall at our annual company retreat.
Today, Rachel is most interested in getting the ultimate media deal for our clients. She's a wizard at spotting patterns and figuring out which mediums add up to the best mix. She's ecstatic when a client achieves their desired outcome, but her real thrill comes when we exceed measurable goals.
Her interest in numbers extends to her personal life: her children (2), her dog (1) and her husband of over 15 years. She spends 18 hours a week with her children at various activities and 24 weekends a year camping with her friends and family. When she gets some time to herself, Rachel enjoys a getaway with her 5 closest girlfriends.