Dave Mercier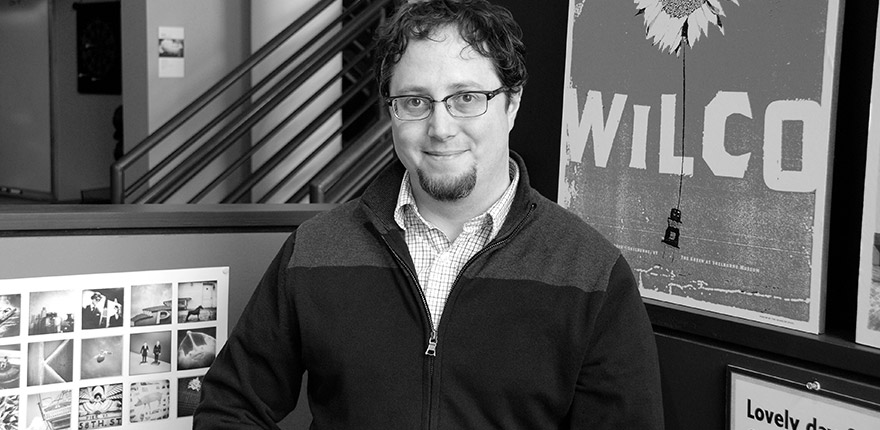 Art Director
Art Director
Growing up, Dave Mercier was interested in two things:
1. Making art
2. Playing music
Although his music career never landed him a Grammy, Dave's creative ability and artistic talent are put to good use here, helping clients make connections with their audiences through compelling designs and thoughtful execution.
As our art director, Dave manages aesthetic, establishes and complies to brand standards, and organizes all information in an attractive and pleasing layout. Unlike the typical tortured artist, he has a quiet, introspective personality, and lets go of personal preferences to ensure the result is in the best interest of the client.
Long before establishing a career at Smith & Jones, Dave spent his earlier years drawing cartoon characters and designing posters for various garage bands. His teachers, peers and anyone who came across his artwork said he had a future in design. Shortly after, he enrolled in the design program at The College of Saint Rose, turning his part-time hobby into a full-time profession. Dave worked his way up the creative ladder and gained experience at marketing firms where he worked with state agencies, non-profits and his favorite clients, large healthcare organizations.
Dave loves the collaborative nature and artistic freedom of our company culture. He wakes up every day excited to conquer his next exhibition. 
In his free time Dave enjoys playing guitar (when no one is listening), not talking shop with his wife (she works in marketing too), amusement park rides with his son and expanding his appreciation for Troy's restaurants and brew pubs.