White Plains Hospital
There's no shortage of healthcare options in Westchester County, and as top New York City hospitals make their way into the market, the list grows. White Plains Hospital faced a competitive market with an equally competitive service line; orthopedics. Our creative needed to demonstrate White Plains Hospital's clinical excellence in a variety of orthopedic service areas, and reinforce their personalized patient care to make them stand out in a crowded space.
Read more about this project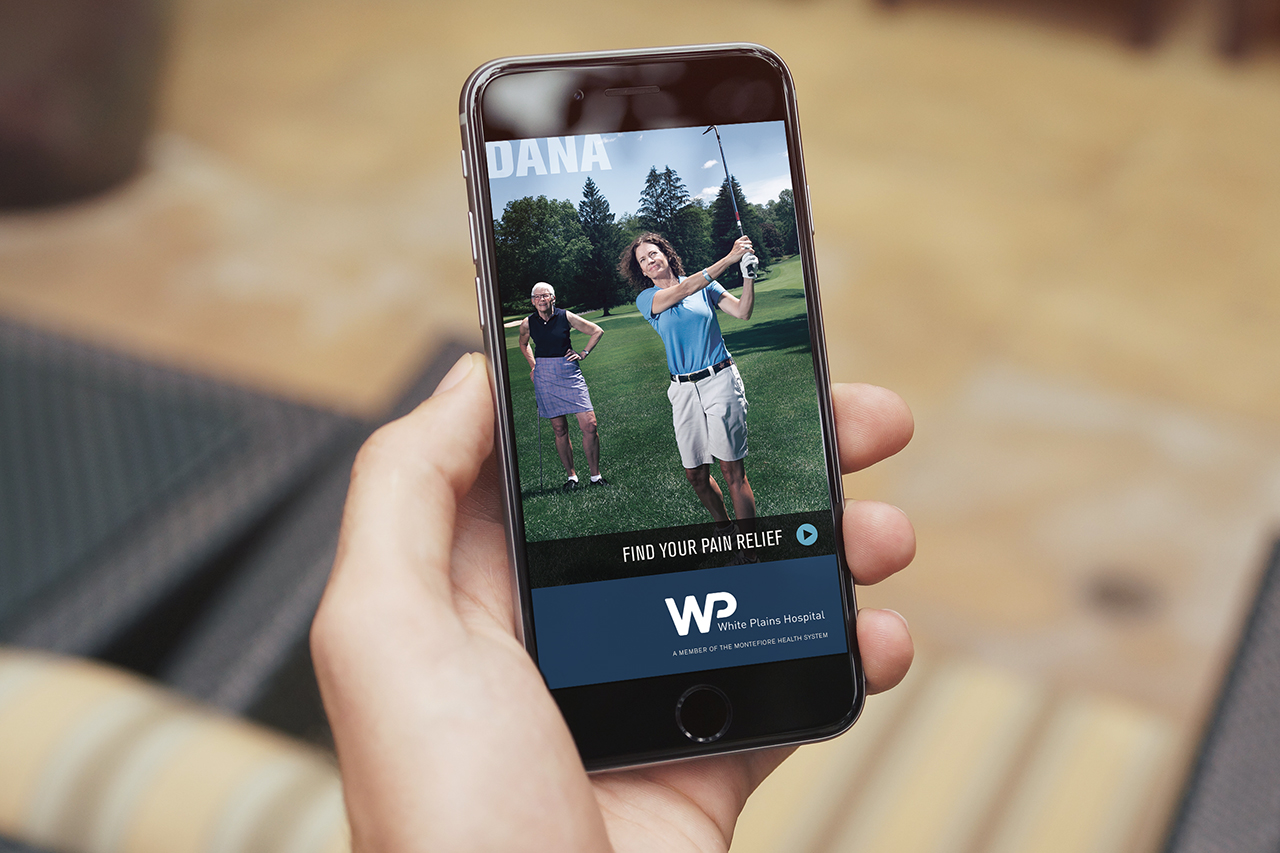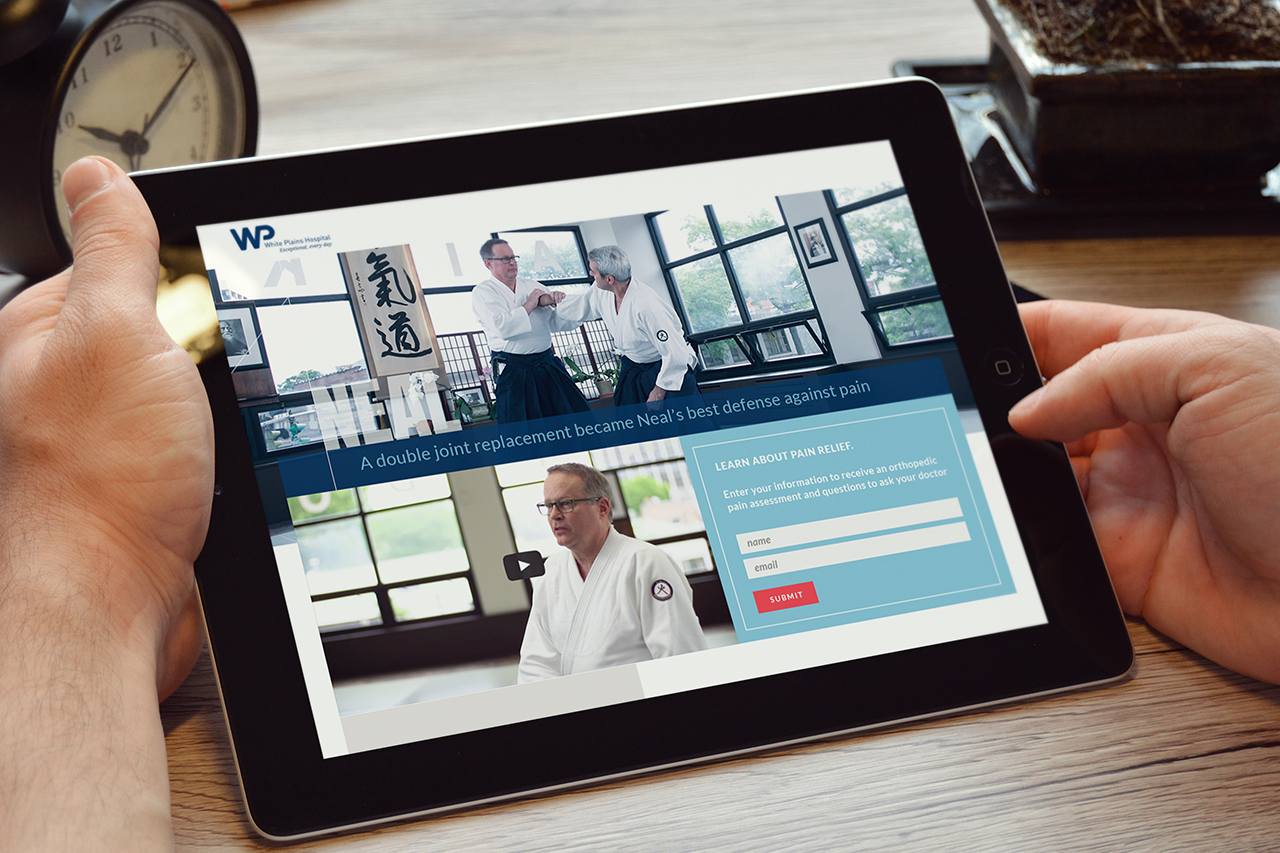 Finding a compelling difference
Our research suggested that the orthopedics centers in this market had reputations for high patient satisfaction, great clinical skill, or low costs, but rarely were known for more than one of these measures. This creates an either/or perception for consumers. People think they have to choose between clinical expertise or personalized care in treating their orthopedic condition. One hospital, however, ranked high for clinical excellence, exceptional care and cost efficiency for its patients – White Plains Hospital.
Making the choice clear
Our campaign position was clear. For people seeking relief from painful or debilitating orthopedic conditions, there was no need to overcomplicate the choice. The best orthopedic care is available right here, at White Plains Hospital. We selected two very different patient stories to showcase the expertise and depth of services: an elective joint replacement and a traumatic hand injury. Videos included the patient's physician and a close friend who supported them through their personalized care and recoveries. The campaign's broadcast and digital media allowed us to demonstrate the Hospital's orthopedic expertise and continue to humanize the brand.
For complex orthopedic problems, White Plains Hospital made the choice clear. We can handle your complex problems, too.