Braden Russom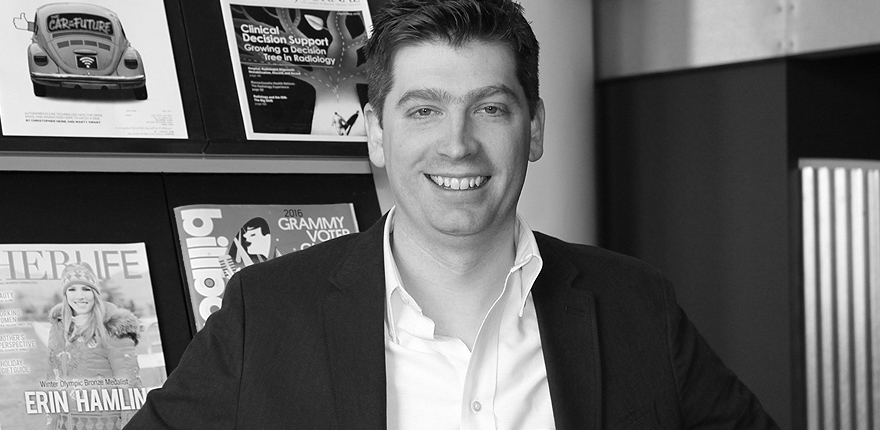 Braden is like a walking encyclopedia, especially when it comes to:
Digital marketing best practices

Gaining insight from Google Analytics

The perils associated with raw vegetables
As an account supervisor, Braden acts as a liaison between our hospital clients and agency and oversees account managers and coordinators. Along with being a master chef, he is also an expert strategist and a self-proclaimed "data geek." He spends a large chunk of his time navigating the dynamic world of digital marketing and has a lot of knowledge to share.
Braden can pinpoint the moment in time when computer science first sparked his interest. He helped his father set up their family's first computer and learned the art and science behind the device. This crash-course introduction made him comfortable working with computers for the rest of his life.
It might come as a surprise that Braden studied English in college, but perhaps not since he is intuitively creative. An avid writer, Braden landed his first job in SEO, writing content and learning how to boost rankings. The data side of it awakened his inner "nerd" and today Braden acts as a digital marketing consultant for our clients.
Braden has also written an Oral Allergy Syndrome Cookbook, which helps home cooks navigate allergies to raw fruits and vegetables. His books teach people how to cook vegetables without destroying the taste or turning them into mush. Although he's not a best-selling author (yet), Braden is a frequent lecturer at the Rensselaer Polytechnic Institute Lally School of Management, Union Graduate College, Clarkson University and Siena College, where he presents on topics such as marketing for higher technology. He earned his BA from Marist College and is a certified account manager.
Each year, Braden and his wife Melissa host a fundraising event for LQTS (Long QT Syndrome) through the SADS Foundation. Over the past decade, they have raised more than $100,000. His favorite time spent is at home with his baby girls Cora and Kate.